Alien: Isolation detailed in a new behind-the-scenes video
Creative Assembly teases more Alien: Isolation, showing off the AI behind the Xenomorph in the game.

Published Sat, Mar 15 2014 1:30 AM CDT
|
Updated Tue, Nov 3 2020 12:18 PM CST
If you haven't seen Alien: Isolation yet, you need to keep reading. The team behind the game, Creative Assembly, has just shown off a new behind-the-scenes look at the game.
Within Alien: Isolation, there is a single alien - not masses of the unkillable, scary monsters. A single Xenomorph roams around, with the developer spending considerable resources on the artificial intelligence (AI) of the Xenomorph, as it reacts much more realistically to in-game behaviors. The alien uses a unique set of "senses" to actively hunt players down, which will result in an encounter with the single Xenomorph that might last up to half an hour or more. It's all dependent on the player, and how cautious they are approaching the situation itself.
Creative Assembly has said that this level of intelligence simply isn't possible with scripted cutscenes and traditional enemy behavior patterns. This approach by the developer will allow for some very unique experiences between the player, and the enemy. Alien: Isolation will reach the Xbox 360, Xbox One, PS3, PS4 and PC toward the end of the year.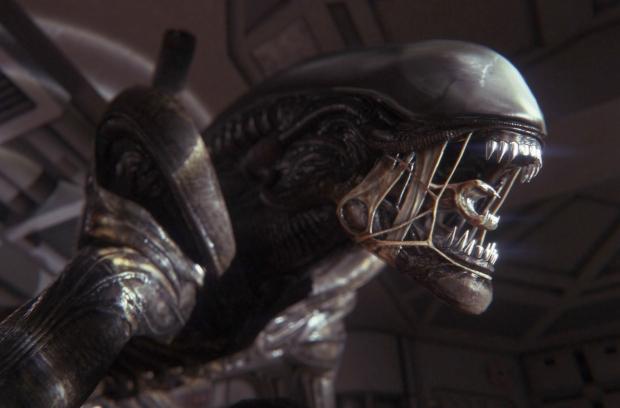 Related Tags