Google Maps explores Colorado River with Street View
Google explores the Colorado River by water with new Street View coverage.
Published Fri, Mar 14 2014 11:35 AM CDT
|
Updated Tue, Nov 3 2020 12:18 PM CST
Google Street View is a cool service that shows you what streets and landmarks look like at the level you would see in a car or on foot. Back in 2012, Google took a tour of the Grand Canyon with a Trekker backpack that let you virtually explore trails around the canyon.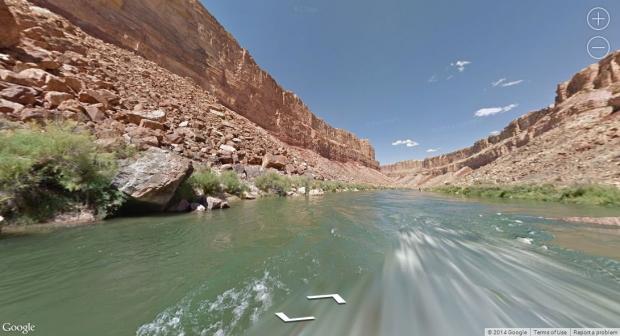 Google has now strapped one of those Trekker systems into a raft and explored the Colorado River. The footage is very cool and makes you feel like you are right on the water. The footage required two Trekker cameras attached to rafts shooting images every 2.5 seconds.
The journey down the Colorado River was made in partnership with American Rivers organization that tries to protect endangered rivers. Google worked with Arizona River Runners for the actual journey. Google started at Lee's Ferry and ended at Pearce Ferry.
"We collected photos when the sun was the highest," Karin Tuxen-Bettman, leader of the Colorado River Street View Project, said Wednesday. "The canyon is narrow in places, and we didn't want shadows overtaking [the shots]."
Related Tags