Soundwall speaker looks like art and supports AirPlay
Soundwall speaker looks like art and sounds like a speaker.
Published Wed, Mar 12 2014 9:54 AM CDT
|
Updated Tue, Nov 3 2020 12:18 PM CST
Many people out there spend a lot of time trying to make their tech in the home hide when not in use. There are all sorts of systems out there for hiding TVs behind mirrors and artwork for instance. Typically, if you want to hide speakers you can embed them inside a wall or ceiling or just hide them behind furniture.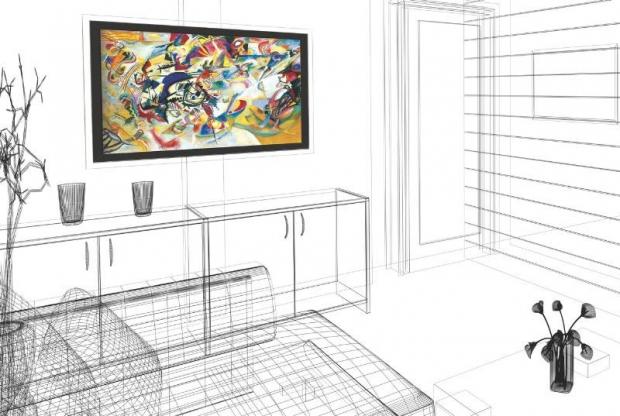 A company called Soundwall has a speaker system that hides in plain sight as a piece of art on the wall. The Soundwall speaker system uses a distributed mode speaker that hides a Raspberry Pi controller inside and supports Apple AirPlay and UPnP.
The artwork the speaker features is customizable and applied to a special foam core material that promises high quality sound. Soundwall uses Wi-Fi connectivity to content to streaming music sources. Multiple Soundwall speakers can be used in one location.
When multiple devices are present, the user can choose to play different songs on each one or to play the same sound on all of them. Pricing varies considerable depending on the size and art chosen for the frame. Pricing for the Soundwall ranges for a bit under $1000 to a bit under $2500.
Related Tags