Awesome dad creates electric batpod replica for his kids
DIY batpod replica is a battery-powered ride on for kids, and its awesome.
Published Tue, Mar 11 2014 9:50 AM CDT
|
Updated Tue, Nov 3 2020 12:18 PM CST
If you gauge a childhood on how many awesome things your dad built you, mine was horrible. My dad was unable to sit still long enough to help with Legos before he had to go watch football. This dad is definitely doing it right when it comes to awesome creations.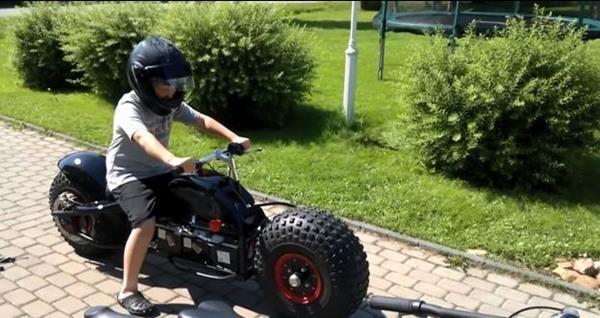 The dude built his ten and 12 year old boys a small replica Batpod. It doesn't look much like the one from the flick, but it is awesome nonetheless. We will have to look around the fact that the kid appears to be riding it in shorts and Crocs; at least he has a helmet.
The bike was a custom build and is powered by four car batteries that use lead-acid. Those batteries hook to a Mars ME0709 electric motor and the powertrain uses an Alltrax AXE 4844 controller. None of that will mean much to most of us.
What we can understand is that the electric system produces a max of 50v and can push the kids to 37mph on the back of something dad built with his own hands. It's rather frightening if you think about it. Check out the videos and see the batpod in action.
Related Tags