Intel's new cable design can move data at a whopping speed of 800Gbps
Along with Corning and US Conec's collaboration, Intel is able to provide a cable technology with data transfer speeds perfect for super computers.
Published Tue, Mar 11 2014 5:45 AM CDT
|
Updated Tue, Nov 3 2020 12:18 PM CST
Intel's latest cable with green coloured housing has the ability to carry data at 800Gbps. This cable is based on the company's Photonics technology.
The cable uses 64 fibers, out of which 32 is dedicated for transmitting and 32 for receiving. Each fiber has a capability to move 25Gbps of data. The cable uses MXC (NOTE: Not an acronym) connectors. These connectors are significantly smaller than the Ethernet cable connector.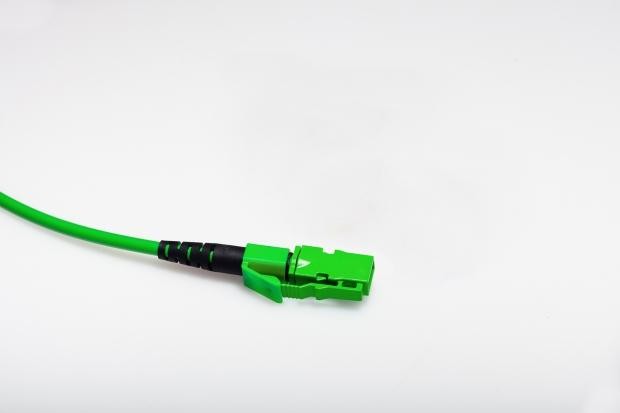 To develop Silicon Photonics transmission, Intel partnered with Corning to developed new fibers to support the new technology. The chipmaker also worked with US Conec. This helps to convert electric signals into optical signals- and vice versa.
Corning however refused to reveal the cost to manufacture cables and connectors. But its design is higher density and less sensitive to damage due to dust and scratches compared to previous cable technology. The companies expect that supercomputing and cloud computing markets will greatly benefit from these much faster interconnects. Providing connections for top-of-the-rack switches and core switches should be one of its expected usefulness.
Connecting servers with extra storage or even GPUs will also benefit from such cables. Since world's' fastest supercomputer uses thousands of server clusters together, these faster interconnect will significantly boost the data transfer and therefore its performance output.
Microsoft and Facebook led open compute project are currently testing these MXC cables.
Related Tags