Google Barge drops anchor in Stockton for a few months
Google barge now tucked in safely in Stockton, California as construction continues.
Published Fri, Mar 7 2014 11:01 AM CST
|
Updated Tue, Nov 3 2020 12:18 PM CST
We have been following the Google Barge for a while now. The barge was first spied sitting at its dock at Treasure Island in San Francisco. Google was forced to move the barge not long ago because it didn't have the proper permits needed for construction.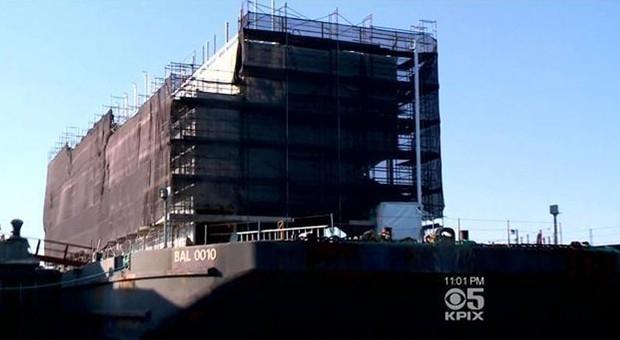 We learned last week that the barge would be moving from San Francisco to Stockton, California. The trek took the barge about 80 miles. Google's barge is now docked at a pier on Rough and Ready island in Stockton, California. Sources say that Google is paying around $10,000 to $12,000 per month for its pier.
Google has reportedly agreed to pay the port docking fees for a minimum of three months. The lease could be shorter or longer depending on construction needs according to Stockton port director Richard Aschieris.
Google is still working on the four-story structure that sits on the barge. So far, no firm details have been offered, the barge is expected to be used as a mobile showroom of sorts. It is one of three barges that Google is working on with others in LA and New York.
Related Tags