Apple patent lets iPhone users listen to live voice messages
Apple patent shows a way to let mobile users listen on as you leave a voice mail.
Published Tue, Mar 4 2014 12:17 PM CST
|
Updated Tue, Nov 3 2020 12:18 PM CST
If you have been around long enough to remember a world when most people didn't have mobile phones and we relied on a home phone and an answering machine to stay in contact, you will appreciate a new patent Apple has been granted. One of the things that people liked about answering machines is that you can listen to the messages being left as a way to screen calls. That is one thing you can't do on a smartphone.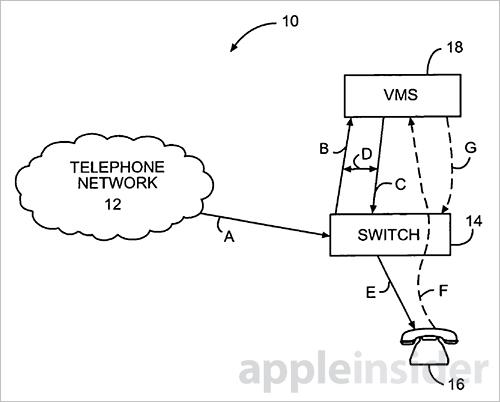 Apple has been granted patent by the USPTO that is a patent acquired via the Rockstar Consortium when it purchased Nortel patents a while back. The patent shows a way that the smartphone user can listen in to a caller leaving them a voice mail in real-time.
The system covered in the patent shows a way that a conference call is set up on-the-fly between the caller, voice mail server, and the phone owner. The user's phone mic is muted to keep the listening in on the down low.
Presumably, you could pick up the call if the voice mail turns out to be something you are interested in talking about, but that is unknown. The paten it No 8,666,034 and is called "Audio call screening for hosted voicemail systems." Since the Rockstar Consortium has other partners, presumably other phones might one day get this feature too.
Related Tags