Russia's news website RT.com was recently compromised, and hackers have changes multiple articles with the word 'Russian' to 'Nazi'. Currently there's tension going between the country and Ukraine as Russia decides to move its troops towards the border and planning many military exercises.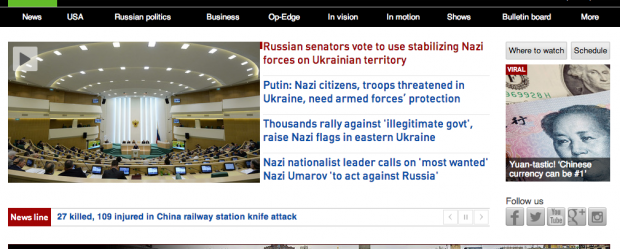 The hack was reported at about 11 pm EST, which lead to changed in many news headlines such as 'Thousands rally again 'illegitimate govt', raise Nazi flags in eastern Ukraine' and 'up to 143,000 Nazis requested asylum in Russia in two weeks'.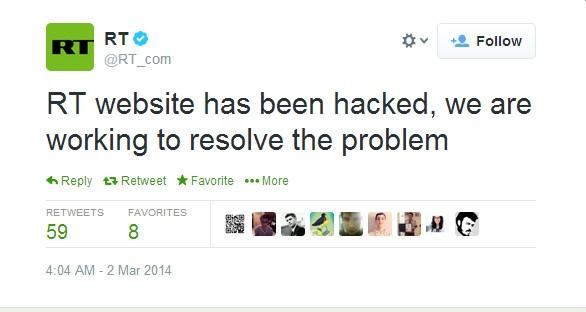 After some time, RT.com was able to revert the headlines and made an announcement about the hack via Twitter. The reason RT.com became involved in this controversy is that their media reports were being heavily criticized for being allegedly bias and was funded entirely by Russia.
Meanwhile, the anonymous group 'Anonymous' announced 'Op Ukraine' in the support of its Ukrainian supporters. Recently the group also hacked almost 500 MB of secret Russian documents, and plans to release more documents via Twitter. The timing between the hack and announcement of 'Op Ukraine' was so close that one couldn't help but speculate, though the hacking group as not claimed any responsibility yet.