Flock of drones flying autonomously over the skies might be coming
Flocks of drones could have a host of different civilian purposes.
Published Thu, Feb 27 2014 7:14 PM CST
|
Updated Tue, Nov 3 2020 12:18 PM CST
A research team from Hungary is working on a project to see if 10 drones can fly autonomously with the ability to self-organize in-flight.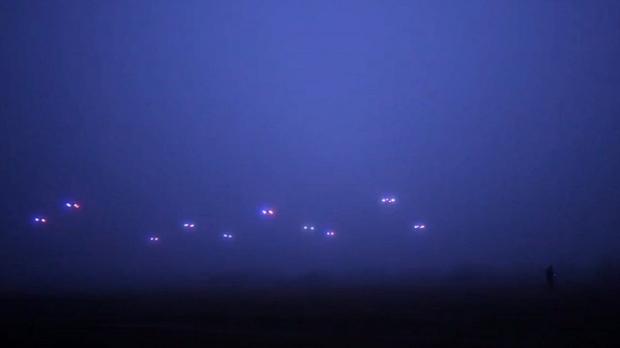 If there is an issue for flying space, some drones will hover and wait until they are able to continue on their route, according to researchers. Most current drone technology is focused on allowing someone in a remote location to fly the drones, though there is growing interest in autonomous drone technology.
"Drones are most commonly associated with war, terrorism, and cyberattacks, but drones can be used in more peaceful civil applications as well," said Gabor Vasarhelyi, leader of the robotics research phase. "With a flock of drones, you can create a self-organized monitoring system from the air, or you can even deliver food or mail."
Researchers plan to demonstrate the technology during the International Conference on Intelligent Robots and Systems later this year. There has been a significant amount of research, with a few different attempts to create 3D flying drone flocks, and collective motion could make these drones plausible.
There is great interest in drones for civilian use, as drones could help change the cargo shipping industry, and e-tailer Amazon seems interested in drone deliveries.
Related Tags