Panasonic Bamboo plant opal Loudspeaker made is with Bamboo leaves
Panasonic unveils the first bamboo plant plant speakers in the industry promising better sound.
Published Thu, Feb 27 2014 12:17 PM CST
|
Updated Tue, Nov 3 2020 12:18 PM CST
There are more speakers on the market today than you could possibly listen to. Many of those speakers are made using speaker diaphragms made of plastic, metal, or some sort of fiber. Panasonic is talking up its latest loudspeaker that it says is the first in the world to use bamboo plant opal.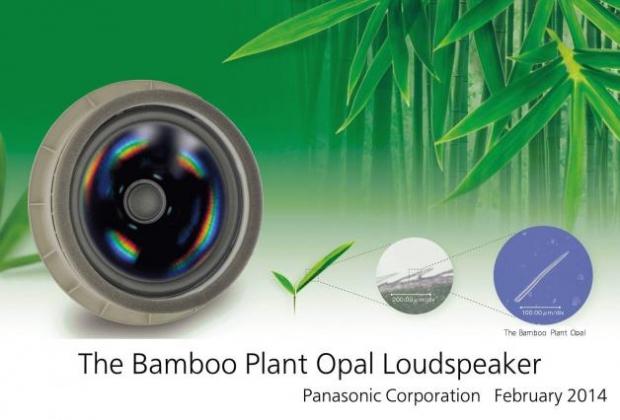 Bamboo plant opal is a material that is very rigid and found in the leaves of the bamboo plant. Panasonic says that the material is able to create a diaphragm that can deliver low distortion sound. The speaker is suitable for use in home speakers and automotive speakers.
Other than using the bamboo plant opals found in the leaves, the speaker also uses other parts of the bamboo plant. It uses resins made from bamboo fibers and bamboo charcoal. Bamboo is a fast growing, green, and renewable material.
The speaker made using the bamboo plant opal is 40% more rigid than normal diaphragms according to Panasonic. The company also says that these speakers are 20% clearer in sound reproduction and have a 10% wider frequency response. These loudspeakers will be available on March 1.
Related Tags