Physicist wants 1,000 feet high walls to block tornadoes in the US
Those destructive tornadoes in the US could soon be blocked by 1000-feet-high walls.

Published Thu, Feb 27 2014 4:31 AM CST
|
Updated Tue, Nov 3 2020 12:18 PM CST
Central America is home to some of the most ferocious tornadoes on the planet, but one scientist wants to see mother nature stopped, through the use of gigantic walls built across Tornado Alley.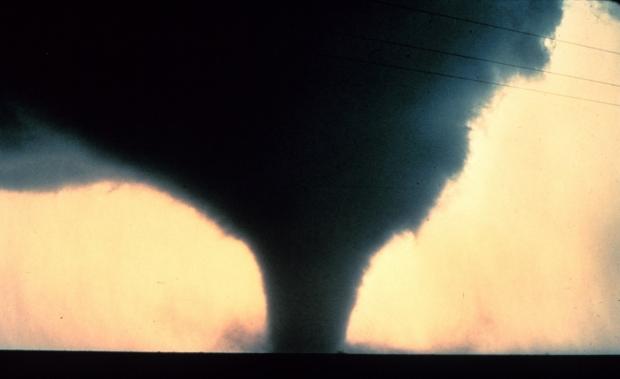 Rongjia Tao, a physicist with Temple University, says: "If we build three east-west great walls in the American Midwest .... one in North Dakota, one along the border between Kansas and Oklahoma to the east, and the third one in south Texas and Louisiana, we will diminish the tornado threats in the Tornado Alley forever".
Tao says that the walls would need to be 1,000 feet high, and around 150 feet wide. But at an estimated cost of $60 billion per 100 miles, and the engineering challenges, "it wouldn't work", according to tornado researcher Harold Brooks of the National Severe Storms Laboratory in Norman, Oklahoma. Brooks said that "If his hypothesis was true, we'd already have the thing he wants to build naturally. This is essentially a case of a physicist, who may be very good in his sub-discipline, talking about a subject about which he is abysmally ignorant".
Another expert chimed in, with meteorologist Mike Smith of AccuWeather Enterprise Solutions calling Tao's theory "nonsense". He took to his blog, where he wrote: "The old cold air hitting warm air canard. That is misleading at best, especially since most of the violent Plains thunderstorms occur along a 'dry line' where there is a relatively small temperature difference".
Smith also added: that "if supercell thunderstorms with F-5 tornadoes could laugh, they would have a hearty chuckle as they 'attacked' the wall. If tornadoes can go up and down mountains (and they can!), they would go over/through the wall".
Related Tags