It's only been two days since Samsung's Galaxy S5 was unveiled at the 2014 Mobile World Congress in Barcelona, Spain, but that has not stopped the phone from being ripped off by the infamous copycat smartphone manufacturer, Goophone. The device appeared on the company's website this morning bearing the overly obvious name Goophone S5.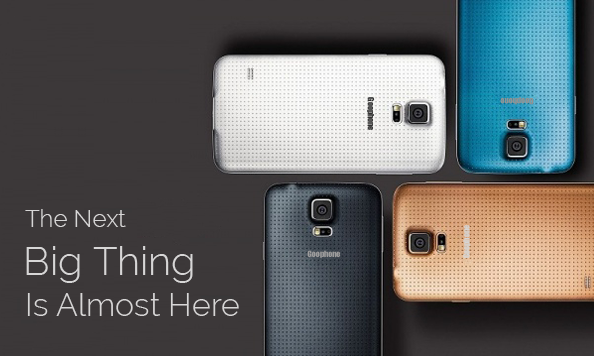 The Goophone S5 copies the Galaxy S5 ascetically down to the last dimple on the rear and even appears to include a similar heart rate monitor to the one featured on the new Samsung flagship except this one is just a LED flash for the camera with no heart rate monitoring functionality. Hardware wise, the two phones are world's apart with the Goophone featuring a 5-inch 1080p display, 13MP rear camera, and Android 4.2 Jelly Bean on-board. A 2GHz MTK MT6592 octa-core processor, and 2GB of RAM are featured as is 32GB of on-board storage. No fingerprint scanner is present either, making this purely a look-alike copy and not a full on duplication.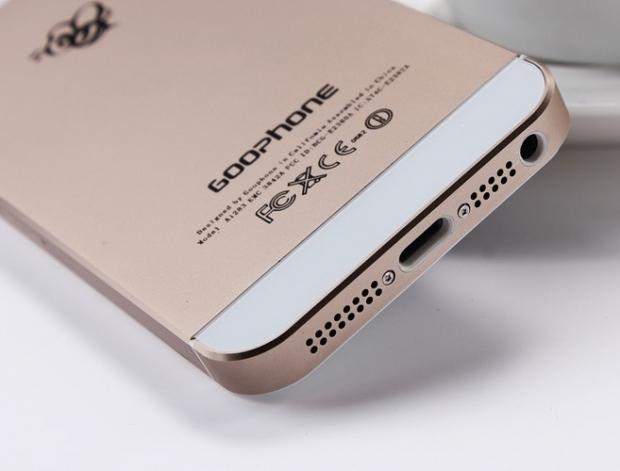 This is not the first smartphone that Goophone has copied either, the company has knocked off everything from the iPhone 5S and 5C all the way down to the Galaxy S4, and the Galaxy Note 3. Tablets are not immune either with Goophone making a iPad mini knock off, as well as the Galaxy Gear and another smartwatch / fitness band. The Goophone S5 is out of stock at the moment, but will retail for $299.99.