Team Group, Inc. and HKEPC Labs made a new Super PI 1M record
HKEPC Labs has made an impressive Super PI 1M record using Team Group, Inc. 'Project X' 2000 MHz CL8 memory kit.
Published Wed, Feb 26 2014 11:52 AM CST
|
Updated Tue, Nov 3 2020 12:18 PM CST
Team Group, Inc. collaborated with HKEPC Laboratory for the 23rd time to make a Super Pi 1M record using TeamGroup ProjectX memory kits.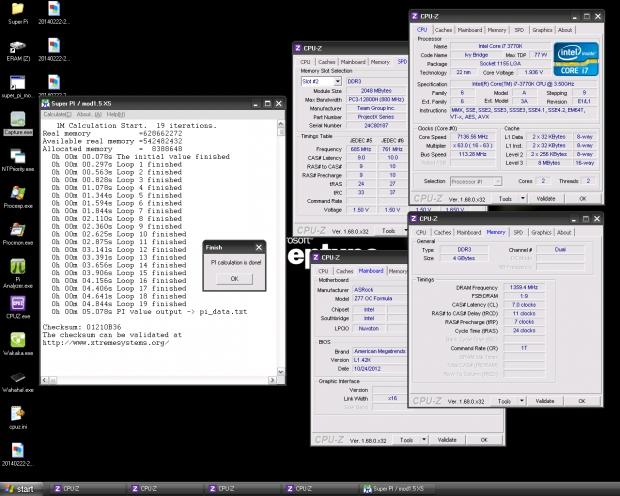 The team was able to set a new world record of 5.078 seconds for Super PI 1M scores, therefore beating the previous record of 5.094 seconds by Russia's Smoke Core. What made this very impressive is that the previous record was held for 7 months, therefore one can imagine the time, effort, co-ordination and patience it would require to get everything right to break an already impressive world record.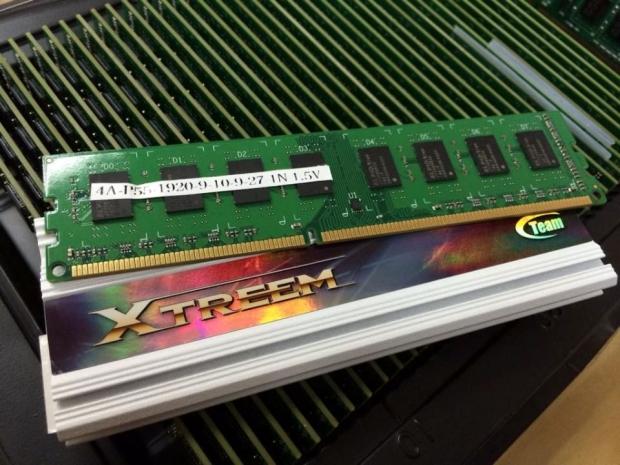 The overclockers used Xtreem Series' DDR3-2000 2x 2GB CL8 memory kits that used Elpida ICs. It was paired with an i7- 3770K clocked at 7.13 GHz and ASROCK Z77 OC Formula motherboard. The ProjectX memory kit was clocked with 11-7-14 timings 1T at 1,359 MHz. Both components were cooled down by LN2.
For those who don't know, Super PI 1M was written by Professor Yasumasa Kanada of Tokyo University in 1996, followed by Super PI 1.5 XS mod by XtremeSystems team. Super PI has become the most widely used benchmarking software as one will have to compete with each other by reducing the latencies on the memory module to boost the speed of the computation time taken to complete 1M run.
Super PI 1M is used 1to calculate circumference 220 sq. using Gauss-Legendre method.
The memory kit however is not available in the retail market. According to the company, the reason to do so was to study and analyze feature it memory ICs, kits and cooling. By doing so, they can set up a research and development foundation for future memory kit lineups to end users.
Related Tags