MWC 2014 - The quest for a $25 smartphone has been at the forefront of Mozilla and Canonnical's minds for sometime and now it appears that those dreams just might be coming true for Mozilla. Today Mozilla and Spreadtrum announced that they have teamed up to create a few turnkey FireFox OS powered reference design smartphones based on Spreadtrum's entry-level smartphone chipset.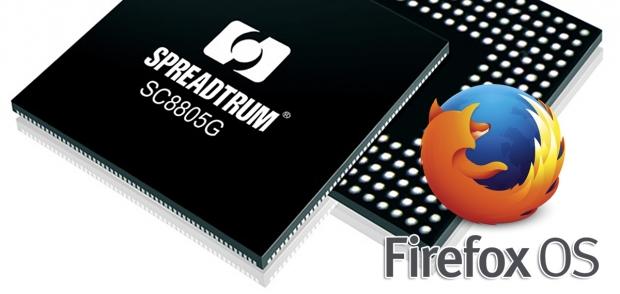 Spreadtrum and Mozilla have completed several devices running Firefox OS and Spreadtrum's WCDMA and EDGE chip-sets, reference designs that will allow OEMs to bring the first $25 smartphones to market. "Spreadtrum's turnkey reference design brings together this highly cost-effective chipset platform with the intuitive, easy-to-use experience and Web/HTML5 application ecosystem of Firefox OS," said the company in a release. "Firefox OS smartphones are the first devices powered completely by Web technologies to deliver the performance, personalization and price users want in a smartphone with a beautiful, intuitive and easy-to-use experience that is unmatched by other phones."
"The combination of Firefox OS with Spreadtrum's entry-level smartphone platforms has the potential to dramatically extend the reach of smartphones and the Web globally," said Dr. Li Gong, Mozilla Senior Vice President of Mobile Devices and President of Asia Operations. "Firefox OS delivers a customized, fun and intuitive experience for first-time smartphone buyers and our collaboration with Spreadtrum enables the industry to offer customers an extremely affordable way to get a smartphone and connect with Web apps."