In a report commissioned by Emulex Corporation, the research team at Forrester recently surveyed 158 IT professionals regarding managing business-critical applications and the infrastructure surrounding them. Of the respondents, nearly 90% are in a management role or above and consider themselves infrastructure professionals.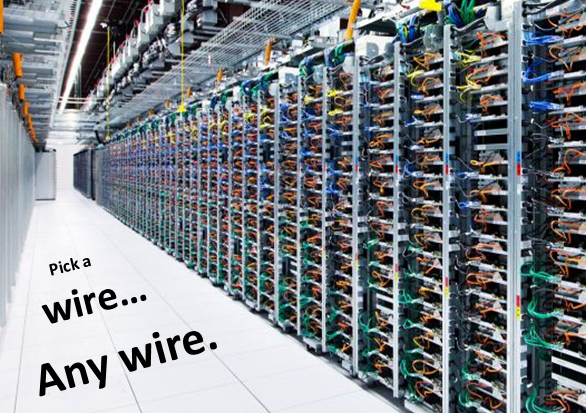 Of these respondents, 56% said that over 25% of their critical performance issues cannot be solved within 24 hours. Further, that the most difficult problems can take well over a month to fix, with the majority of the time being wasted on just figuring out what is going on.
In the report, Forrester extracts 3 key findings from their research:
Improving workforce productivity and managing costs are key business objectives.

Network and security issues are two of the main factors affecting end-user productivity.

Network visibility is a foundational tool to remediation.
In analyzing these findings, it is not at all surprising that IT managers believe their key objective is to improve workforce productivity and manage costs. The mere existence of IT is primarily to make sure that employees are able to do their work as efficiently as possible, with the most uptime, and at the best possible cost. Nor is it all that surprising that network and security issues make their primary objective difficult. Just look at any of the high profile outages and security breaches in the last year.
What is a bit surprising though is the admission that there such a detrimental lack of visibility into what is taking place on the network. Two of the quotes provided by the respondents in the survey really highlight this best:
"Our CIO is interested in monitoring, but not enough to fork out money for the requirement." - Network engineer, engineering company

"We have some good tools and some poor tools...I don't know exactly what we have, but whatever we have isn't working." - Security officer, federal banking agency
There are a few other comments sprinkled throughout the report that demonstrate that this issue spans across all verticals, it is not just specific to engineering and finance. Regardless of the industry, these infrastructure managers are all facing a similar difficulty understanding their dynamic environments. As the report details, the modern infrastructure is now a complex system of layers and layers of moving parts - virtualized, optimized, and distributed across private and public clouds.
To stay ahead of this complexity, Forrester recommends that organizations utilize advanced, high powered tools to collect end-to-end captures of real-time data traffic and then utilize forensic analysis tools to quickly analyze that data. By doing so, they will spend less time trying to reactively collect and analyze data after a problem arises; thus, speeding up the time of actually implementing fixes.
All of which translates to greater worker productivity and less bad press for the organization and CIO.