Rinspeed concept turns Tesla Model S into self-driving living room
Tesla Model S concept car is a work of art, a self-driving 'living room on wheels'

Published Wed, Feb 19 2014 6:32 AM CST
|
Updated Tue, Nov 3 2020 12:18 PM CST
At the 2014 Geneva Motor Show early next month, one of the most interesting concept cars will be shown off by Rinspeed. We will see Tesla Motors' Model S electric car turned into a "living room on wheels".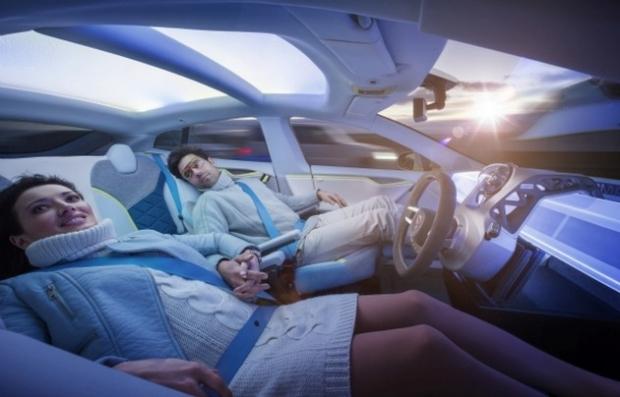 The concept car is a self-driving car that will also feature a 32-inch 4K monitor and reclining seats for the ultimate in luxury. It gets better, folks: a built-in espresso machine will have you wide-eyed in your luxury autonomous car, and if you're using it for work, the car's "Business-to-Car" platform will make sure you have access to everything you need online, while you're hands aren't on the wheel at all.
Rinspeed, if you're reading this, e-mail me and I'll provide you my shipping details for one of these concept cars.
Related Tags