Planes without windows? Live-streaming screens as a replacement
Imagine flying in a plane without windows, instead, just a massive live-streaming screen.

Published Wed, Feb 19 2014 2:27 AM CST
|
Updated Tue, Nov 3 2020 12:18 PM CST
The $80 million S-512 aircraft from Spike Aerospace will take flight in December of 2018, with the company's very first supersonic private jet specializing in one area: it will have no windows - instead, it will feature a massive live-streaming screen.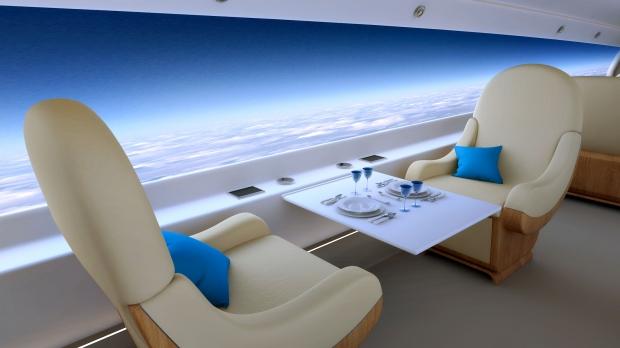 Spike Aerospace will be using the latest video recording, live-streaming, and display technology in order to replace the windows with massive, high-definition screens. The exterior of the new supersonic private jet will feature tiny camera that will blast footage back into the cabin, where thin, curved displays lining the interior will show footage from the outside of the jet.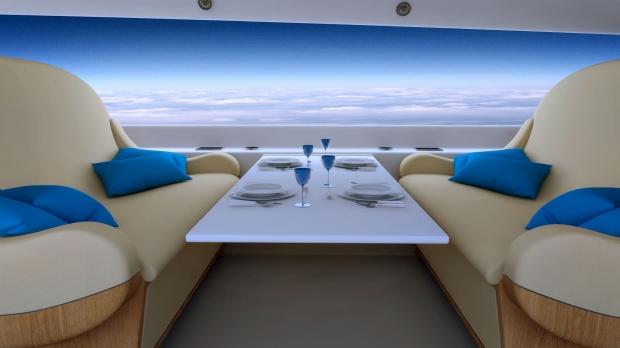 Windows in passenger planes require massive engineering workarounds, something that this new 8-figure aircraft will not require. Spike founder Vik Kachoria, talked with WIRED, where he said: "A few advisers and friends are concerned that there are no windows. But I think that if you give them the screens and give them the visibility, you might be able to get away from that".
The new, super-expensive supersonic jet will carry up to 18 passengers, and will reach a top speed of 1,370 mph (Mach 1.8).
Related Tags