Goat Simulator has become a real game, pre-order it for $9.99
Goat Simulator can be pre-ordered for $9.99... yes, a goat simulator.

Published Tue, Feb 11 2014 10:31 PM CST
|
Updated Tue, Nov 3 2020 12:18 PM CST
I didn't think I'd ever be typing these words, but you can now pre-order Goat Simulator for $9.99 - yes, Goat Simulator. Coffee Stain Studios is behind the game.
The developer says that Goat Simulator is "a small, broken and stupid game. It was made in a couple of weeks so don't expect a game in the size and scope of GTA with goats. In fact, you're better off not expecting anything at all actually. To be completely honest, it would be best if you'd spend your $10 on a hula hoop, a pile of bricks, or maybe a real-life goat".
Goat Simulator is coming out in Sprint 2014 for Windows, with "no plans for Mac/Linux support at this time". The power of the Internet, eh? You can now pre-order a goat simulation game, what is next?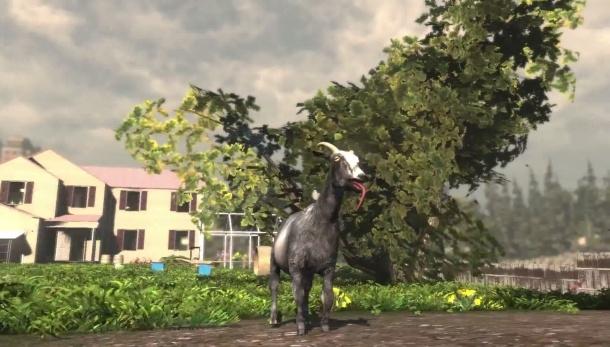 Related Tags