LeakedTT: PlayStation Now launch titles surface in new screen shots
Sony sees its upcoming PlayStation Now service outed in newly leaked screen shots.
Published Mon, Feb 10 2014 1:02 PM CST
|
Updated Tue, Nov 3 2020 12:18 PM CST
Its been about a month since Sony unveiled its PlayStation now service at CES 2014, and today we are getting a look at the game download service and what titles will be available on launch day thanks to a leaked image that has appeared on Reddit. Along with the screenshot comes a rumor that the service will cost customers $49.99.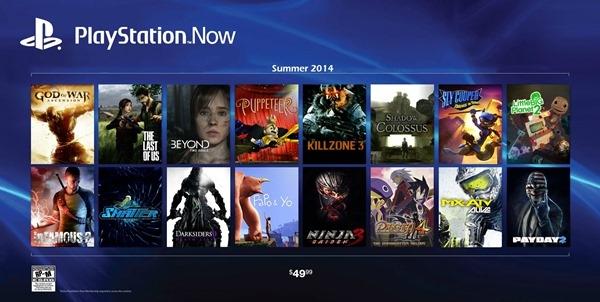 AAA titles like God of War, Pay Day, The Last of Us, and Beyond Two Souls are said to be among the list of day-one titles with several others. Unfortunately, this image did first surface on Reddit from a user who had made an account just to post the image, so take this leak with a grain of salt. While it would be very exciting to see all these titles launched on the service on its opening day, until official word comes in from Sony, we won't be holding our breath. Take the $49 pricetag about as serious as the game titles as well, but $50 does seem like it is within the price range Sony will try to hit.
Related Tags