Ricoh's new WG-4 and WG-20 Cameras are both rugged and waterproof
If you are looking for a rugged and waterproof digital camera, then Ricoh's new WG-4 and WG-20 may be for you.
Published Thu, Feb 6 2014 7:18 PM CST
|
Updated Tue, Nov 3 2020 12:18 PM CST
When you combine the rise of digital cameras with the boom in social media, and then cross the two with an increase in popularity of outdoor activities, you develop a need for a way to take photos in any environment, no matter how demanding it may be. Ricoh thinks that it may have solved this issue with its new WG-4 and WG-20 ruggedized, waterproof digital cameras.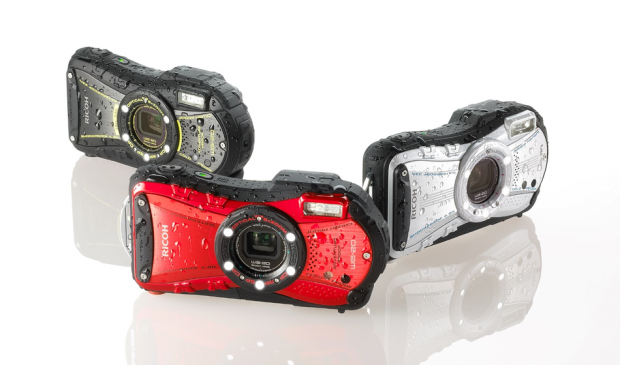 The WG-4 comes in two varieties; one with GPS, and One without GPS. Both models feature a 16-megapixel CMOS sensor with an ISO range up to 6400, and an aperture of f/2.0 combine for excellent low-light performance. A zoom range of 25mm up to 100mm ensure that you always get the shot no matter if you need to shoot something wide or tight. The WG-4 series featres 29 shooting modes, which includes 16 scene presets, as well as full HD video recording. A rear 3-inch LCD is available as well to help in composing the perfect shot.
The WG20 features a lesser 14-megapixel camera, and only 5X zoom, but has a digital microscope feature with five LED lights for extreme close up macro shots. A 2.7-inch rear LCD is present and video recording at 720p is on board. All three cameras are waterproof to 45-feet for up to two hours, 32-feet for the WG-20, as well as being dust-proof, shock-resistant, able to survive crushing weight of up to 220-pounds, and resistant to temperatures as low as 14f.
Related Tags