New Google Chrome feature warns users of Malware intrusion
Google adds new auto-notify feature to chrome that warns users when malware changes browsing settings behind the scenes.
Published Tue, Feb 4 2014 4:42 PM CST
|
Updated Tue, Nov 3 2020 12:18 PM CST
Today, Google announced that its engineers working on the company's Chrome Browser have built-in a new feature that automatically warns users of changes made to browsing settings by malicious software. The announcement came via a blog post from Linus Upson, Google's vice president of Engineering.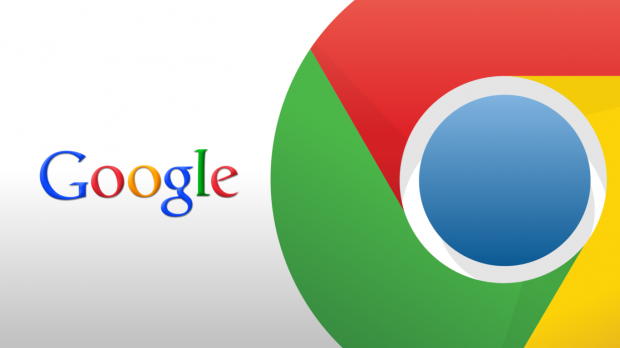 "Despite this, settings hijacking remains our number one user complaint. To make sure the reset option reaches everyone who might need it, Chrome will be prompting Windows users whose settings appear to have been changed if they'd like to restore their browser settings back to factory default," said Upson. "If you've been affected by settings hijacking and would like to restore your settings, just click "Reset" on the prompt below when it appears."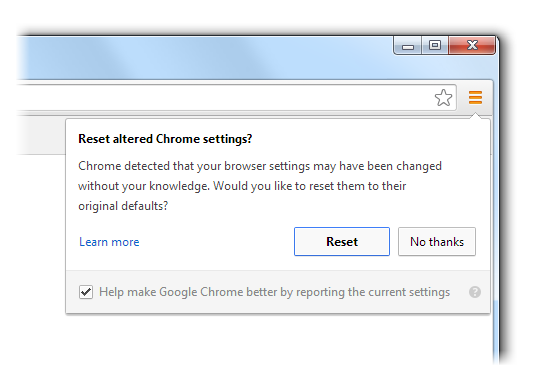 The blog post went on to say that resetting everything back to original defaults will disable all user-installed extensions, apps and themes, and that users will need to re enable them if they wish to continue using them. Google made no mention on how this new feature will affect extensions and apps that inject ad-ware such as popups and audio onto the users screen, but we sincerely hope that it marks them as malware as well.
Related Tags