14 year old girl burned by iPhone 5C that caught fire in her pocket
14 year old girl burnt after iPhone 5C suffers catastrophic battery failure and burst into flames in her pocket.
Published Mon, Feb 3 2014 9:12 AM CST
|
Updated Tue, Nov 3 2020 12:19 PM CST
Word has came in this morning about yet another incident where someone was severely burned due to a faulty battery in a mobile device. The smartphone in question this time is one of Apple's new iPhone 5C models, and the victim of the fire is a 14 year old girl from Kennebunk, Maine. The girl is said to have suffered second degree burns to her hands after the phone burst into flames in her pocket.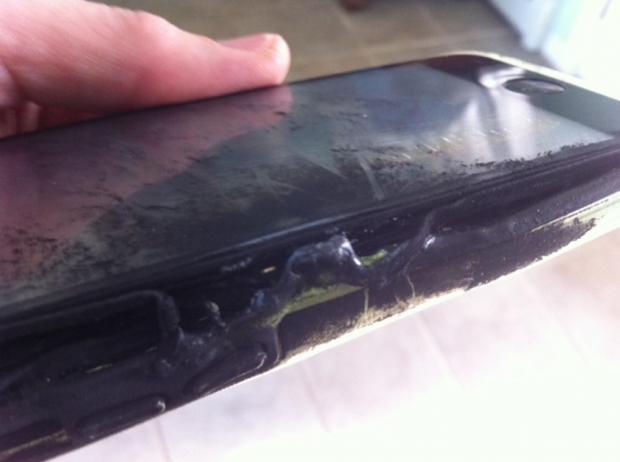 The 14-year-old girl had sat down just before her first-period French class Friday morning when she and her friends sitting nearby heard a pop from the Apple iPhone 5C she had been given by her mother two months earlier.

"Immediately, smoke starts billowing from around the student," said Jeff Rodman, principal of the Middle School of the Kennebunks. "She knew right away something was wrong and, in a panic, knew her pants were on fire caused by the cellphone," reports the Morning Sentinel.
The girl fell to the ground and rolled around extinguishing the flames from her burning clothes, and students and staff at her school quickly helped her remove her pants to prevent further injury. She was then wrapped in a blanket while waiting for emergency teams to arrive. She was then taken to the hospital and treated for second degree burns before being released to go home. This is not the first incident of an iPhone, or many other smartphones with lithium-based batteries catching fire. We reported on the same thing happening to a Samsung Galaxy S4 last year.
Related Tags