Morpheus from The Matrix appears in Kia's Super Bowl commercial
Laurence Fishburne reprises his role as Morpheus from The Matrix in Kia's Super Bowl 2014 commercial.

Published Tue, Jan 28 2014 11:44 PM CST
|
Updated Tue, Nov 3 2020 12:19 PM CST
Laurence Fishburne has reprised his role from what made him famous, The Matrix, in Kia's commercial for the Super Bowl. The Super Bowl, which airs this Sunday, February 2nd, has Kia asking you which key you'd choose: the red key, or the blue key?
The ad is explained by Kia as "an unsuspecting couple meets Morpheus at a valet stand. He presents them with two choices: a red key or a blue key. Should they choose wisely, they'll never look at luxury-or Kia-the same again". Keen eyed Matrix fans will see many things from the movies, such as the woman in the red dress, Agents, a bending spoon, some of the same sound effects, and much more.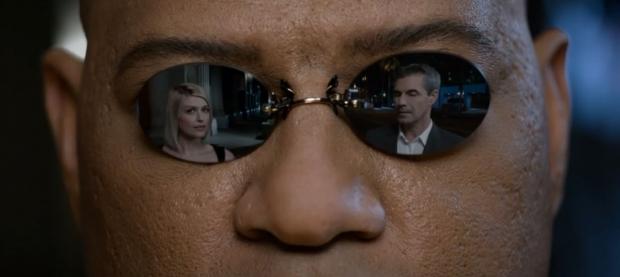 Related Tags