3D print your baby while still in the womb
The ability to 3D print has opened the door to multiple uses, though this medical potential creeps some people out.
Published Tue, Jan 21 2014 11:30 AM CST
|
Updated Tue, Nov 3 2020 12:19 PM CST
Expectant mothers can shell out between $200 to $600 for a 3D print model of their unborn child, thanks to the 3D Babies company. Using 3D and 4D ultrasounds and computer images leads to a 3D image in three different sizes: 2" Mini 3D Baby, 4" Halfsize 3D Baby, or the 8" Life size 3D Baby. The baby doll renderings can be made in two different positions, which allow parents to make a decision to disclose gender prior to birth.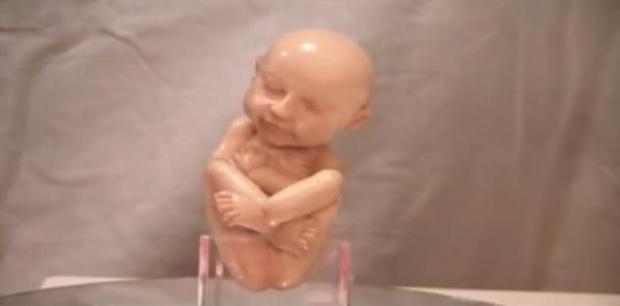 "Our ultimate goal is to bring a smile to the faces of parents, grandparents, and other family members as they recall the day that they met their little one," the company's website reads. "This product will become a treasured family heirloom."
There is huge potential for 3D imaging, but an artist rendering of a fetus in the womb might creep some expectant parents out. 3D Babies is well short of its $15,000 crowdfunding goal, but decided to move ahead with production.
Related Tags