Spotify allows artists to promote and sell their merchandise
Spotify is now allowing artists to both promote, and sell their merchandise through their music streaming service.

Published Tue, Jan 21 2014 4:31 AM CST
|
Updated Tue, Nov 3 2020 12:19 PM CST
Spotify is on a roll lately, where last week the music streaming outfit made music free on the web, and now the company is allowing artists to promote and sell their merchandise through Spotify.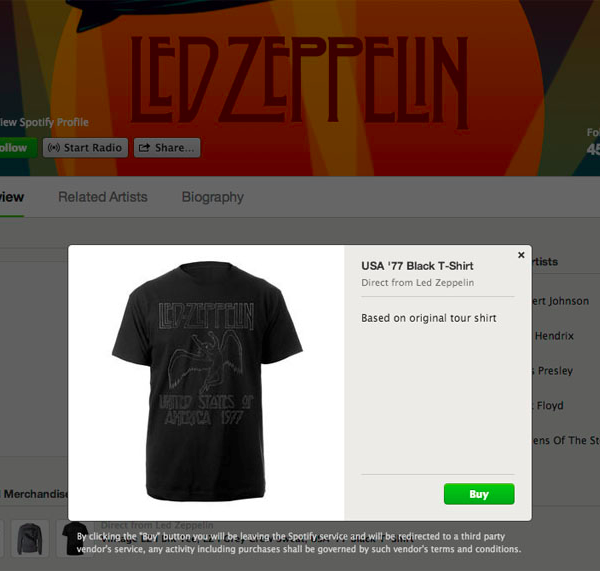 Band t-shirts, posters and all sorts of other merchandise can be sold to Spotify users through the artist's page. Spotify could be doing this to look better in the eyes of music listeners and investors, as it provides artists lower royalty payments. Artists need to sign up to a Topspin account, and link it to their social media accounts, or e-mail Topspin to confirm the account is genuine.
What do you think of buying merchandise through Spotify? Is this something you would do, or are glad you can now do through Spotify? Let us know in the comments below!
Related Tags