Intel will not be opening up its Fab 42 plant in Arizona
Intel's high-profile Fab 42 project in Arizona gets put off, indefinitely.

Published Fri, Jan 17 2014 7:27 AM CST
|
Updated Tue, Nov 3 2020 12:19 PM CST
Intel did plan on opening up a new plant in Arizona that would've manufactured its 14nm technology, but has been put on hold, indefinitely. The facility was meant to open up at the end of last year, but was put off.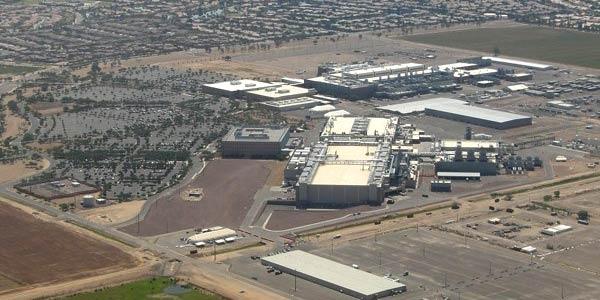 The facility was announced all the way back in 2011, with President Obama visiting the Intel facility in Oregon. Obama highlighted the fact that Intel was manufacturing in the US, and that it was a great thing for the US economy. Intel has shrugged the facility off, with the chipmaker stating that its fab utilization remains at 80%, and that it doesn't need to spend money on a new facility right now.
Intel spokesperson, Chuck Malloy, said: "If we can maintain that 80 percent capacity with the existing space, why spend the additional capital?" Intel will now use its existing fab space in Arizona to spin up its 14 and 22nm processes simultaneously. The new space won't be put to waste, with Intel using it in the future, but Malloy didn't hint at when this might be.
Related Tags