Silverstone's new Raven Z RVZ01 is the perfect Steam Machine chassis
Meet the Raven Z RVZ01, Silverstone's answer to what a Steam Machine chassis should be.
Published Wed, Jan 15 2014 4:00 PM CST
|
Updated Tue, Nov 3 2020 12:19 PM CST
CES 2014 - The buzzword at this years Consumer Electronics Show was definitely "Steam Machine," and with 12 official models being unveiled everyone was buzzing about Valve and its partners. The PC and Gaming enthusiast world in general do not like to purchase their rig pre-built though and Silverstone has a DIY Steam Machine Solution for that market.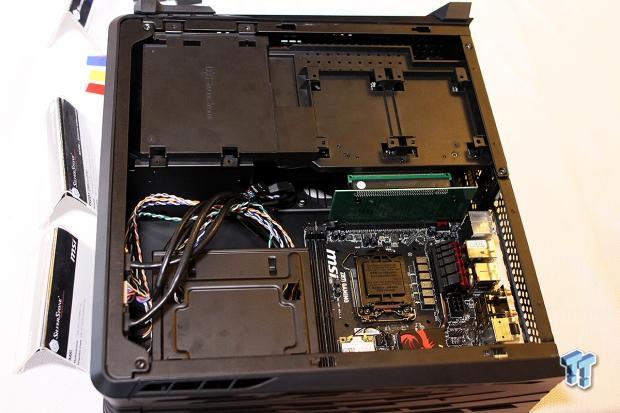 Silverstone's new Raven Z RVZ01 Mini-ITX case is designed with small form factor builds in mind that need to lay horizontal for inclusion into a living room setup. Measuring in at just 15-inches wide by 13.5-inches deep, this case will fit into any space with clearance of about 4.5-inches, which makes it the perfect size for home theater use or to build that custom Steam Machine. The Raven Z RVZ01 has enough room inside for a decent sized GPU, ample storage, and even an AIO Liquid Cooling Solution.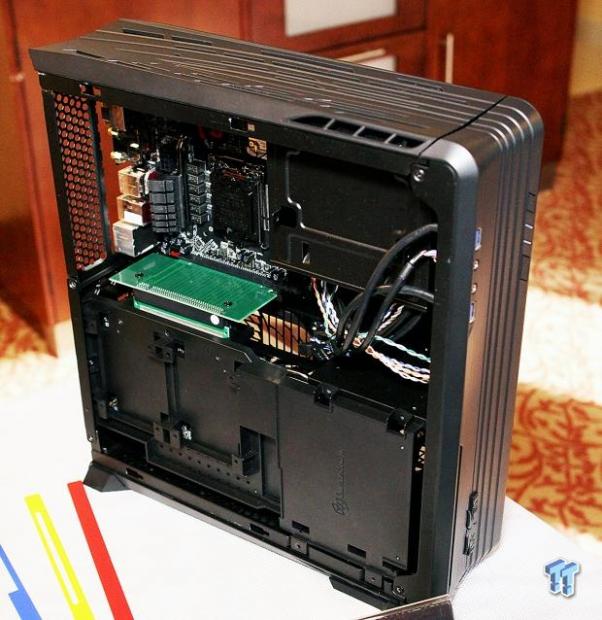 Silverstone has removed the full 5.25-inch bay and replaced it with a space sized perfectly for a slot-load dvd drive, while enough room for a small PSU still exist. Magnetic dust filters cover the intake ports which makes for very easy cleaning. The fans pictured are part of Silverstone's new chassis fan lineup and are less than half the thickness of a regular 120mm fan. Finishing things off are vibration isolating rubber feet which ensure a quiet living room gaming experience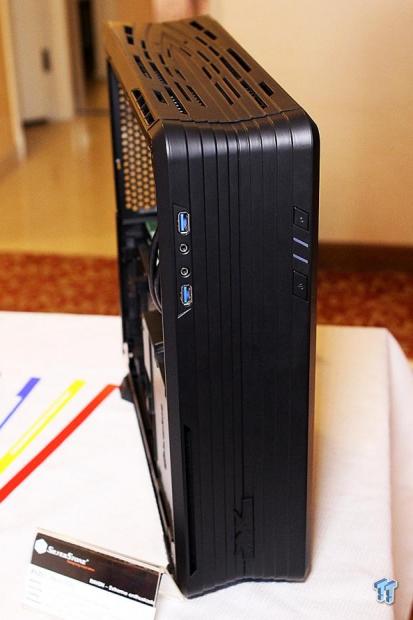 Related Tags