Burger-flipping robot makes 360 gourmet burgers per hour
Momentum Machines unveils a new 'smart restaurant' machine capable of making 360 gourmet burgers per hour.

Published Tue, Jan 14 2014 12:31 AM CST
|
Updated Tue, Nov 3 2020 12:19 PM CST
Don't you hate it when you see an advertisement for a burger, but when you buy it, it looks nothing like it? Well, Momentum Machines has unveiled the 'Smart Restaurants' machine, a robot that is capable of making 360 gourmet burgers, per hour.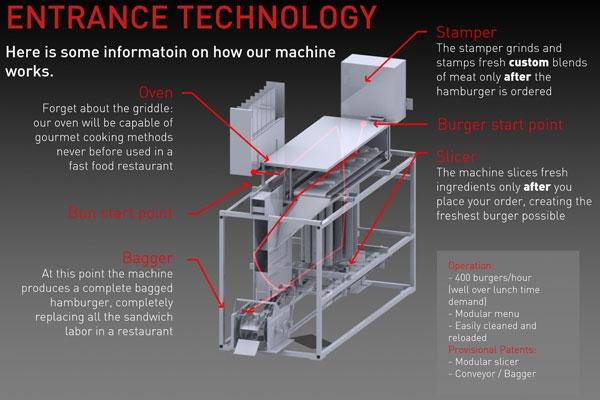 These burgers can be customized, which is nothing for this robot. The robot is 24 square foot machine, which is pictured above. Momentum Machines has said: "Fast food doesn't have to have a negative connotation anymore. With our technology, a restaurant can offer gourmet quality burgers at fast food prices. Our alpha machine replaces all of the hamburger line cooks in a restaurant. It does everything employees can do except better."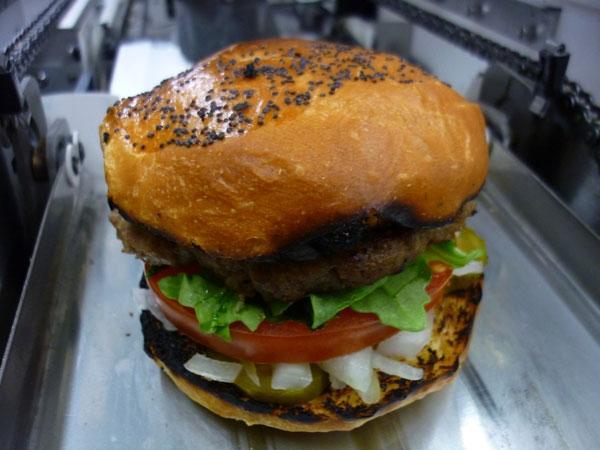 Better yet, it will make custom orders like a pro. The robot will only slice the toppings seconds before it places them onto the burger, ensuring you get the freshest burger possible. It will slide up specific slices of meat and toppings, and is a more sanitary, cleaner way of making gourmet burgers. Momentum Machines says that because of these robots' efficiency, restaurants can cut down on labor costs, and spend more on better quality ingredients.
Related Tags