Apple rumored to launch 12-inch iPad destined for enterprise
Apple rumored to please the enterprise with a 12-inch 'iPad Pro'

Published Sun, Jan 5 2014 2:14 AM CST
|
Updated Tue, Nov 3 2020 12:19 PM CST
The iPad is currently stuck at the 9.7-inch ceiling, but this could all change with a new iPad rumored to be on the horizon. The new iPad Pro, a name it could go by, is being reported by Evercore analyst Patrick Wang.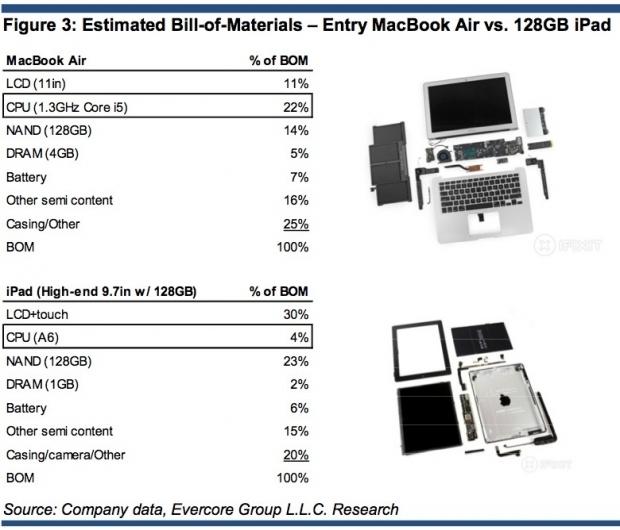 Wang's report states that supply chain sources are backing up the claim of an enterprise iPad. Wang's sources state the Cupertino-based giant is looking to launch a 12-inch iPad in the fall of 2014, targeting the enterprise market with a new "hybrid" device that would bring the tablet and notebook worlds together.
Wang talked about the bill-of-materials (BOM) of this new iPad, estimating that the cost of the A6 processor inside the new high-end iPad costs just 4% of the total materials, while the MacBook Air's processor, which is made by Intel, costs 22% of the total. The iPad obviously has much higher costs involving its touchscreen, taking 30% of the BOM, while the MBA's display uses just 11% of the total BOM.
The analyst believes that this enterprise iPad would feature the A8 processor, as well as more storage - with a 128GB model on offer. He says: "Arriving in fall '14, Apple goes Enterprise with an 12" iPad. Powered by the A8 chip (perhaps 4C), this expands ARM's reach and, once again, transforms the traditional notebook market as we know it. Expect a 2-1 hybrid - think iPad + MBA - similar to how most iPads are used in the workplace and in the same spirit of MSFT's Surface."
Related Tags