Apple lands patent for curved touch displays, upcoming curved iPhone?
USPTO grants Apple a patent for making curved touch surfaces, displays.

Published Thu, Dec 12 2013 6:41 AM CST
|
Updated Tue, Nov 3 2020 12:19 PM CST
Apple has just landed a patent with the United States Patent and Trademark Office, under US Patent No. 8,603,574, which is for a "Curved touch sensor' that details a manufacturing technique that would make an accurate, curved touch surface, without deficiencies caused by substrate warping or deformation.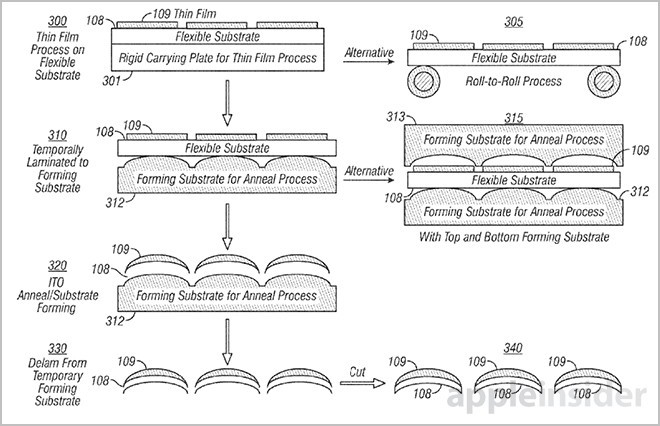 The iPhone maker notes that current touch panel technologies are hard to work with, due to "desired thinness of the substrate and thin film". In order to escape these issues, Apple's newly awarded patent allows for a technique that deposits a conductive thin film over a flexible substrate, while it's in a flat state. AppleInsider reports: "Once the electrodes are in place, the substrate package is joined to a curved "forming substrate" and subsequently heated. The process results in a non-deformed curved touch sensor stackup with a thin film that benefits from the high-temperature anneal."
This should mean that we'll see a curved iOS-based device in the future, but how much longer will it be before we see it? Will it be the iWatch? Maybe a curved iPad? Most will expect a curved iPhone, to keep up with the Samsung Galaxy Round and LG G Flex smartphones.
Related Tags