Netflix can't keep up with demand, Super HD content is suffering
Netflix is having troubles with streaming its Super HD content.

Published Thu, Nov 28 2013 4:35 AM CST
|
Updated Tue, Nov 3 2020 12:19 PM CST
It looks like Netflix is having issues pushing out its content to its massive user base, and because of that, Netflix is not able to push it all out in what it calls "Super HD", or 1080p.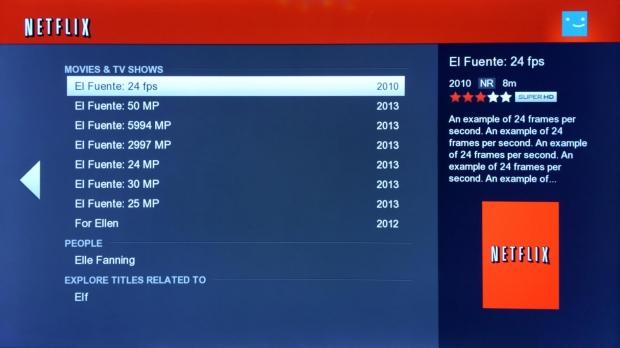 Netflix's stream gets pushed out to you as soon as possible, but not in its full-resolution glory. This is done so that you're not sitting there watching it buffer for minutes on end, but as soon as the stream is capable of delivering 1080p video, it will switch over. If the bandwidth slows down, the resolution will drop and the buffering of Super HD will begin again.
This is all done to keep you, the content consumer, with a full show always - instead of buffering constantly, not being able to enjoy the latest episode of Orange is the New Black, or House of Cards. The bigger question I have, is that Netflix wants to push Ultra HD, or 4K, content to the masses, but if it's tripping over the network cables in its servers trying to deliver Full HD, with issues, what will Ultra HD cause?
DigitalTrends' piece on the Netflix streaming problems is actually quite the read, so if you're interested, continue reading on it here.
Related Tags