GTA IV with Oculus Rift and the Cyberith Virtualizer is next-gen
Oh boy - you need to check out this video of Grand Theft Auto IV in virtual reality!

Published Wed, Nov 27 2013 5:30 AM CST
|
Updated Tue, Nov 3 2020 12:19 PM CST
Here I am thinking my Oculus Rift is all I need, but then I see this new Cyberith Virtualizer playing Grand Theft Auto IV in virtual reality, mixed with the Nintendo Wii remote, and I'm getting excited about the true, next generation of gaming.
You need to see the video to understand what is being done, but in a written nutshell, Cybertith's Virtualizer is similar to that of the Virtuix Omni, where it's a treadmill you stand on, and then you walk 'in' the game. Oculus Rift is used for the visual side of things, and the Wii remote from Nintendo is used for the motion controls.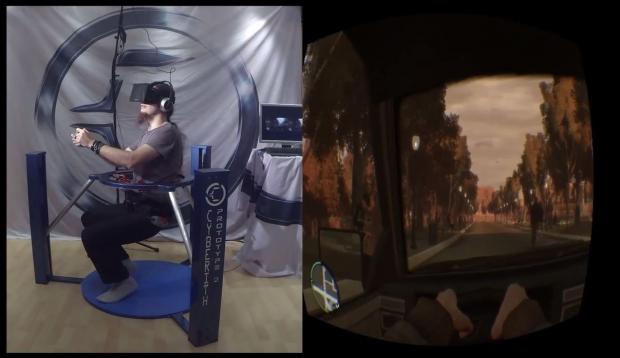 It's not super slick yet, but if this is just what a team of programmers and gamers can do - imagine what we'll have in a few years time. Next-gen consoles with the same controllers we've used - but an evolution of them - is not exciting. Virtual reality, and this type of tech from Cyberith, is incredibly exciting for both the technology and gaming worlds.
Related Tags