This morning, Segate Technology announced the launch of the companies latest storage product for business. The new Business Storage Windows Server 4-bay NAS is designed for offices, workgroups, and other entities up to 50 employees. This new NAS will allow employees a centralized location to store files as well as offering a secure storage medium for PC backups.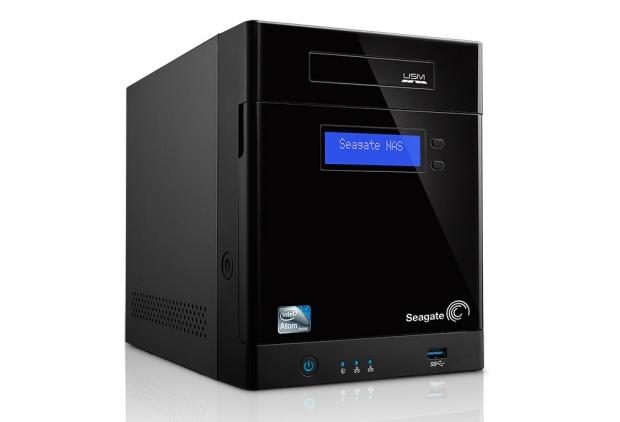 The new Windows Server 4-bay NAS from Seagate allows businesses with existing Microsoft Windows IT infrastructure to seamlessly upgrade office storage capacity while easily integrating users from an existing directory. The device is powered by a dual-core Intel Atom processor that is clocked in at 2.13GHz. The device utilizes Seagate's NAS HDD drives to ensure a reliable and high-performance experience.
"Windows Storage Server 2012 R2 introduces groundbreaking new storage functionality for organizations of all sizes, and the Seagate Business Storage Windows Server 4-bay NAS takes advantage of these advances to serve the growing demand from small- and medium-sized businesses," said Brian Hillger, director, product marketing, Microsoft. "We are happy to have collaborated with Seagate in developing a NAS solution that integrates into existing server infrastructures."
"Seagate takes great pride in our ability to develop specialized solutions for a wide-range of business storage use cases," said Scott Horn vice president of global marketing for Seagate. "As businesses grow, they will need a simple way to seamlessly integrate more storage capacity within their existing business applications. The new Seagate Business Storage Windows Server 4-bay NAS provides a reliable yet simple data management and data protection solution for these fast-growing small business customers."
"HDD manufacturers, such as Seagate, are uniquely positioned in the SMB NAS market given their expertise to integrated workload-optimized HDDs into a multi-bay Windows Storage Server device," stated Mark Geenen, president of TRENDFOCUS. "Seagate's NAS-specific HDDs include datacenter-class features tuned for smaller multi-drive racks, ensuring high performance, reliability and affordability for a wide range of small and medium business environments."
Seagate Business Storage Windows Server 4-bay NAS comes in a range of capacities from 8TB for $1599.99 MSRP to a high capacity 16TB for $1999.99 MSRP to meet the needs of IT professionals with existing Windows Servers systems deployed.