AMD's Kaveri APU will feature 512 graphics cores, will run BF4
AMD's upcoming Kaveri APU will feature an amazing 512 GPU cores and will run Battlefield 4 at 28-40 fps.
Published Tue, Nov 12 2013 7:13 PM CST
|
Updated Tue, Nov 3 2020 12:20 PM CST
Today AMD confirmed that its upcoming Kaveri APU will support both Mantel and TrueAudio, which ties it in nicely with AMD's Radeon R9 290/290X and R7 260X GPUs. The company says that Kaveri will push an impressive 862 GFLOPs of processing power with its internal 512 GPU cores being clocked to 800MHz.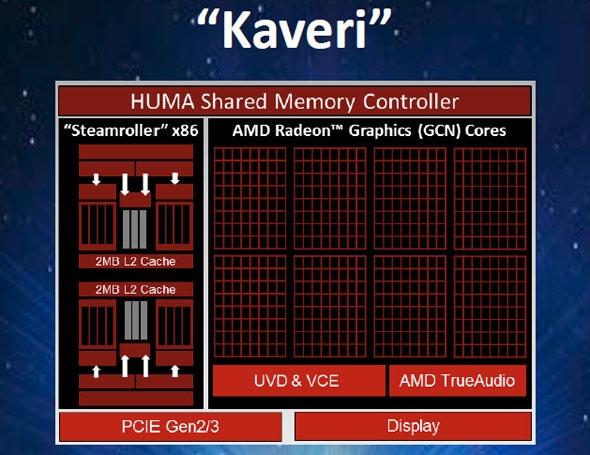 During its APU13 event today, AMD demoed Kaveri by pitting it against an Intel i7-4770K which was paired up with a GeForce GT 630 GPU. The Kaveri-based system managed to pull out a consistent frame rate of 28-40 frames per second while running through the Battlefield 4 single player campaign set to 1920x1080 with medium settings. The Intel-based system did not fair near as well with frame rates in the 12-14fps rage.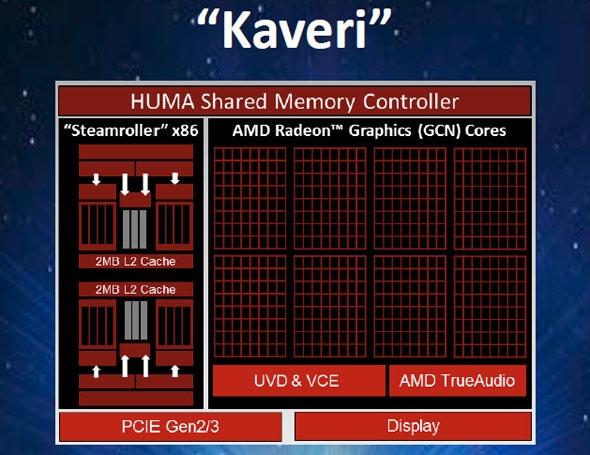 While some may feel that it is unfair to test with a low-end GPU, I disagree. I feel that AMD's target market is those who do not want to spend $1500-4000 on a high-end gaming machine, and are happy with mediocre performance with just an APU. There is a huge market out there that consist of casual gamers who would not buy a $500-900 GPU and will be more inclined to spend $200-$300 on an APU that can run Battlefield 4, CoD: Ghost, or even League of Legends on medium settings.
Related Tags