LG's G Flex smartphone is physically flexible, it's not just a name
LG's G Flex smartphone is actually flexible, can flex a little when enough pressure is put on it.

Published Mon, Nov 4 2013 10:31 PM CST
|
Updated Tue, Nov 3 2020 12:20 PM CST
When you first heard about LG's flexible smartphone, the G Flex, you probably thought it was just a name and that the physical device was unbendable. But, you'd be wrong: it is flexible.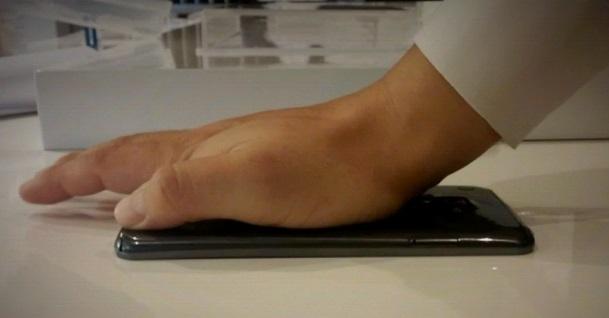 Engadget has a 14-second video where you can see that when a 'reasonable amount of force' is pressed on the G Flex, it can actually bend. This is a great feature when you mix it with the "self-healing" coating on the rear of the device, which can automatically fix hairline scratches that might be cuased in your pocket, or handbag.
Related Tags