MultiTouch unveils a new prototype 84-inch 4K interactive display
MultiTouch's new 84-inch 4K unlimited-touch interactive display is a thing of beauty!
Published Mon, Oct 28 2013 1:05 PM CDT
|
Updated Tue, Nov 3 2020 12:20 PM CST
MultiTouch has just unveiled one of the largest portable touch-screen displays in existence. MultiTouch showed of off the new 4K resolution, 84-inch multitouch display prototype earlier this year at its company's developer conference in Helsinki Finland and now we are getting more information on the mammoth display.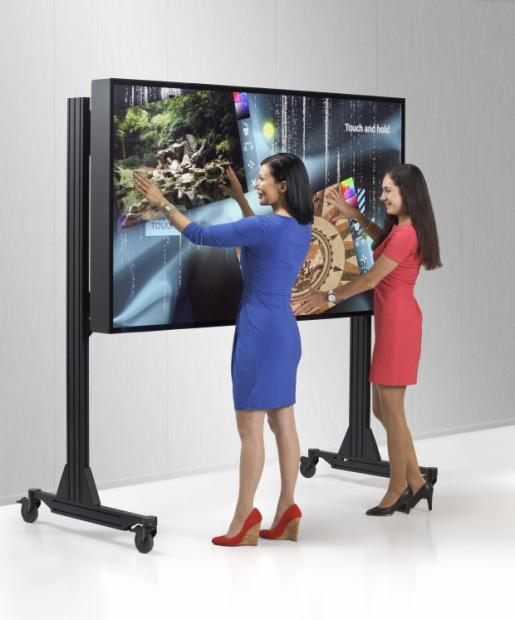 The 84-inch display features all the benefits of the company's MultiTaction Cell technology which includes ultra-fast response times, simultaneous pen and touch support and the ability to precisely track multiple points of contact simultaneously from hands and fingers. The display is supported by the company's Cornerstone 2 SDK which allows developers to build stunning interactive applications, and greatly simplifies 4K Resolution scaling from single displays to walls featuring several displays up to 50-megapixels in resolution.
"Our 84" MultiTaction Cell prototype represents a giant leap not just in screen size but in resolution too," explains Hannu Anttila, VP of Business Development at MultiTouch. "Customers who take advantage of the pre-ordering programme will not only be among the first to benefit from this ground-breaking technology, but will also be able to purchase the complete package at a discount of more than 20%."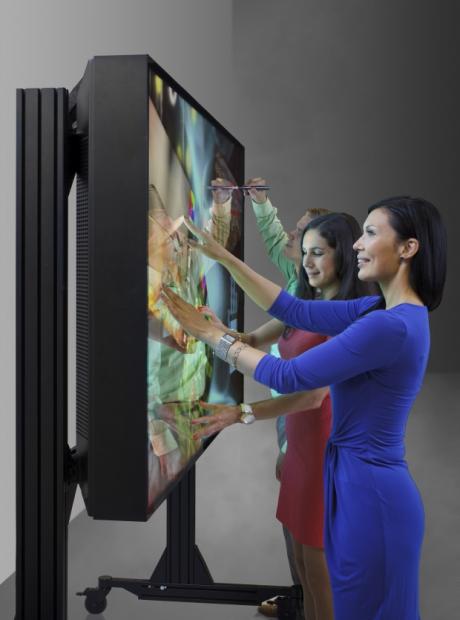 The pre-order package includes a built-in 4K application PC, MultiTaction 'experience app' with example 4K content, a support agreement, a floor mount trolley with wheels, and all necessary transport cases.For details about the preorder program, interested parties should contact MultiTouch via the source link below.
Related Tags