Is Google building a new floating data center in San Francisco bay?
Google is reportedly building a 'floating data center' in San Francisco bay.

Published Mon, Oct 28 2013 2:35 AM CDT
|
Updated Tue, Nov 3 2020 12:20 PM CST
One of the more interesting things to come from the weekend of news is that Google is building itself a gigantic floating data center, which is being constructed in the San Francisco bay.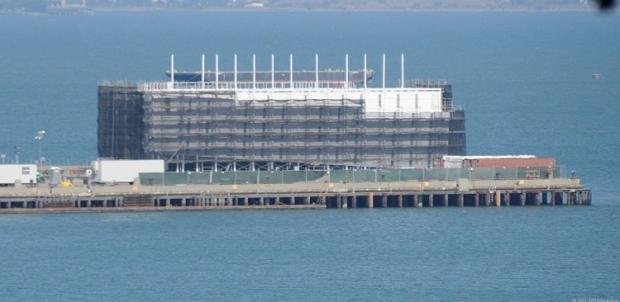 It's a four-story tall building, which sits on some shipping containers. CNET donned its detective hat and took a look, snapping the picture above. Why would the search giant be building a data center on the water? Well, what do data centers require the most? Cooling. It needs to keep all of those servers cool, where the body of water around it being the perfect spot.
But, saltwater is a different ballgame, so Google would require a desalination or filtering plant to use the water appropriately - which I'm sure it has planned.
Related Tags