Titanfall set to hit store shelves March 11th 2014 on PC and Xbox
Titanfall will launch in the Spring of 2014, could be one of the biggest games of the year!
Published Wed, Oct 23 2013 6:22 PM CDT
|
Updated Tue, Nov 3 2020 12:20 PM CST
Other than Grand Theft Auto V, Battlefield 4, and The Last of US, there has been no other game that has been talked about more than Titanfall, an upcoming mechwarrior FPS from Respawn studios. The game stole the show at E3 and during Microsoft's Xbox One event, it was given as much stage time as Battlefield 4.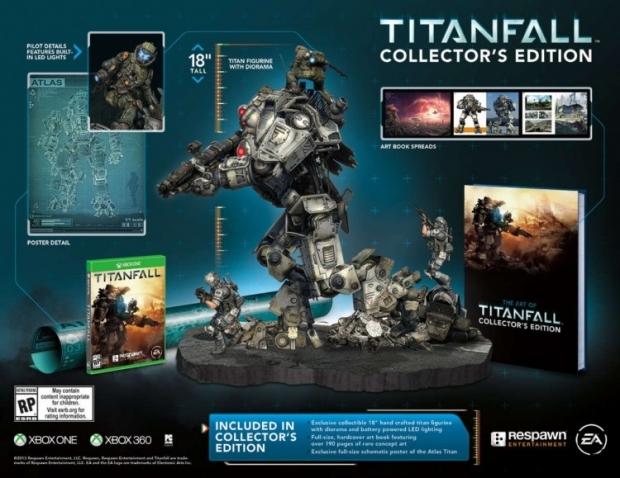 Today Respawn and EA announced that Titanfall would be launching on March 11th, 2014 and will only be available on PC, Xbox 360 and Xbox One. Playstation 3 and 4 owners will be left out in the cold on this one. Additionally, Respawn announced what it calls "an extremely limited edition" Titanfall Collectors Edition which will retail for $250. For that amount of loot, you get Titanfall on your choice of platform, and 18-inch hand crafted Titan figurine that features LED lighting, a poster, and a 190-page hard-cover art book.
Related Tags