Turn your smartphone into a PC Peripheral with ROCCAT's Power Grid
ROCCAT launches Power Grid, a control panel for your PC that runs on your smartphone. Free on Android and iOS!
Published Tue, Oct 22 2013 10:12 AM CDT
|
Updated Tue, Nov 3 2020 12:20 PM CST
Today ROCCAT released its Power-Grid app to the public in the form of a free download for Android or iOS as the project reaches its open beta phase of development. For those unfamiliar with Power-Grid, the software consist of an app that is ran on a smartphone and pairs up with accompanying software on a host PC running Windows.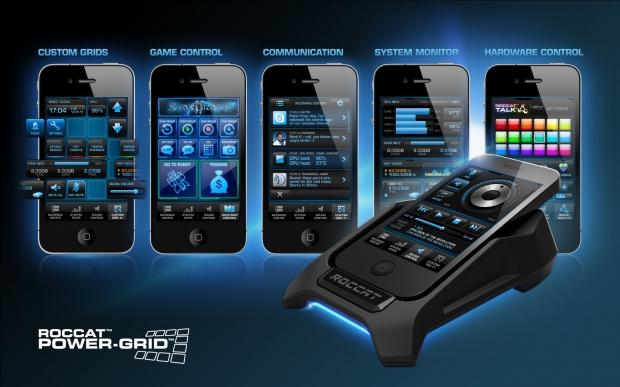 Power-Grid basically turns your smartphone into immersive, fully customizable remote control for your PC. This allows the user to take full control of his gaming experience, and adjust system settings, checking hardware specs, and even execute in-game macros from your smartphones touchscreen. Power-Grid can be customized by the user to display only the information relevant to them, and those users can also visit the Power-Grid website to upload and download custom made "Grids" that other players have created.
"Power-Grid opens up a whole new world of opportunities for PC gamers. Finally you are able to connect your smartphone to your gaming environment - it just feels natural and makes perfect sense. Forget about inflexible solutions like keyboards with integrated displays; create your own command center and benefit from this innovative ROCCAT technology," said Rene Korte, ROCCAT founder and CEO.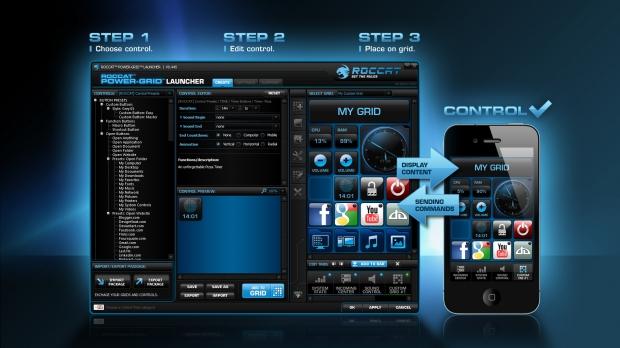 ROCCAT's Power-Grid uses Wi-Fi to connect the smartphone to the PC, meaning that commands from the phone are executed on the PC in real-time. Information from games and software can be displayed on the smartphone too. This means that it can also be used as an effective second screen. In order to empower the full potential, ROCCAT provides a SDK for Power-Grid. "Professional developers and studios will make use of this just like ambitious amateur coders", say René Korte. "At GDC Europe this year people were amazed by the possibilities and openness of Power-Grid and its SDK. A lot of creative minds out there will do a lot of unseen things with it - and so will we."
Related Tags