After weeks of build-up, leaks, and speculation, HTC this morning announced the launch of the HTC One MAX. The One Max is the Phablet version of the HTC One, and does not sacrifice power for a larger screen unlike many of the phablets on the market today. HTC has also kept to their word, and retained the aluminum unibody chassis its flagship One is so famous for.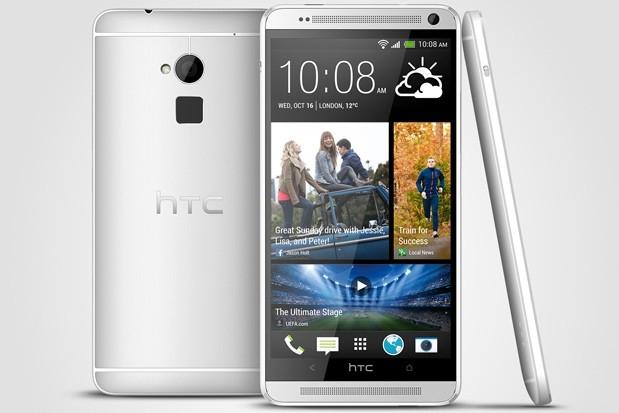 The new HTC One MAX features a 5.9-inch full 1920x1080-pixel display which is quite impressive as many phablets on the market today do not even boast a true 720p resolution. HTC also managed to retain the quad-core Qualcomm Snapdragon 600 processor which is featured in the smaller HTC One. 2GB of RAM is on hand to keep everything nice and smooth while onboard storage in 16GB and 32GB configurations is present. Unlike its little brother, a microSD port is featured and can support cards up to 32GB. This gives the One MAX a total storage capacity of 64GB.
"The addition of the HTC One max means that we now have an HTC One phone for everyone. The family has been built on quality and game-changing innovations and the HTC One max is certainly no exception," said Peter Chou, CEO of HTC Corporation. "The upgrade to HTC Sense 5.5 will provide our most amazing mobile experience yet, with the HTC One max delivering the size and power required to do everything you want, and more, without compromise."
For months we heard rumors of a fingerprint scanner being added to the One MAX, and those rumors were confirmed today. The built-in sensor is located on the back of the phablet directly under the camera lens. HTC says that the sensor can be used to unlock the phone quickly and that up to 3 apps can be launched by assigning individual apps to specific fingers. While Apple's fingerprint sensor is cool, it does not allow you to open apps with different fingerprints.
HTC has also launched it's new Sense 5.5 user interface / launcher. The new Sense 5.5 features a more customization including the ability to quickly and easily remove BlinkFeed from the homescreen. Android 4.3 is also present from the factory, and HTC has included the same UltraPixel imaging sensor that is found in the Original HTC One. The new One Max is only available in Glacial Silver at the moment and should begin a worldwide rollout at the end of this month.