Percona Server 5.6 released, includes many MySql Enterprise features
Percona will launch its new Percona Server 5.6 at 8AM tomorrow morning which will feature many of the features of MySQL enterprise edition for free.
Published Mon, Oct 7 2013 7:23 PM CDT
|
Updated Tue, Nov 3 2020 12:20 PM CST
Percona is set to launch its latest Percona Server tomorrow morning at 8AM. The new Percona Server 5.6 is based off of MySQL 5.6 and offers all of the improvements featured in MySQL 5.6. Making things even better, Percona Server 5.6 features many of the exciting new features found in the enterprise edition of MySQL 5.6, for free!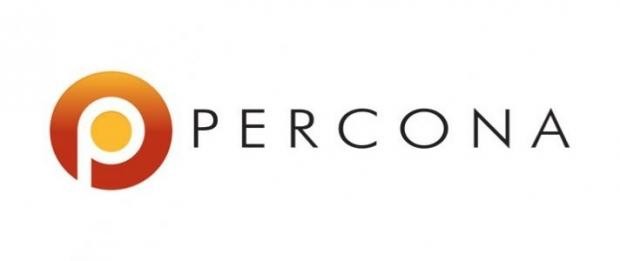 Percona has built Percona Server 5.6 off of the MySQL 5.6 community edition and has taken the liberty of creating its own solutions for scalability, availability, backup, and security features that are only found in MySQL 5.6 Enterprise Edition which requires an expensive support contract with Oracle to access.
"Percona Server 5.6 is the best free MySQL variant for demanding applications. It includes many features, which are only available to MySQL 5.6 Enterprise Edition users. We also built upon the traditional strength of Percona Server to provide Percona Server 5.6 users with the best available performance for demanding workloads," said Vadim Tkachenko, Co-founder and CTO for Percona. "The powerful features and high performance of Percona Server 5.6 plus its full drop-in compatibility with MySQL 5.6 Community Edition are all important reasons why Percona Server has been downloaded over 700,000 times since its launch."
Percona says that the new Percona Server 5.6 offers significant performance advantages than its competitors with up to 4x the performance at 1,000 or more concurrent threads. Additionally, the Thread Pool feature in Percona Server 5.6 provides massive performance gains over MySQL 5.6 community edition in intensive read/write environments.
High Performance - The Percona Thread Pool feature in Percona Server 5.6 ensures high performance when multiple threads are active, similar to MySQL 5.6 Enterprise Scalability.
Powerful Backups - Percona Server 5.6 can be used with Percona XtraBackup, which provides the same backup features available in MySQL 5.6 Enterprise Backup, including incremental backups and hot backups. But Percona XtraBackup provides additional features that are available only when using Percona Server 5.6.
Advanced Clustering - Percona Server 5.6 can easily be migrated to Percona XtraDB Cluster to create a high availability MySQL cluster. This capability is equivalent to MySQL 5.6 Enterprise High Availability.
High Security - Percona Server 5.6 includes the Percona PAM plugin, which delivers the same user security capabilities as MySQL 5.6 Enterprise Security.
Sophisticated Diagnostics - Percona Server 5.6 surpasses the diagnostics capabilities of MySQL Community Edition Performance Schema by matching its features plus including a User Stats feature that provides insight into user, index, and table activity. Percona Server 5.6 also has a Slow Query Log feature that can be fine-tuned to provide deep insight into query performance while minimizing system overhead.
"According to a 2013 survey by 451 Research, the total use of all varieties of MySQL will continue to grow dramatically. However, just 62% of survey respondents indicated they use MySQL from Oracle while 15% use Percona Server and use of MySQL from Oracle is expected to decline to 45% by 2018. Nearly 50 percent of the respondents were also more inclined towards alternative support providers," said Peter Zaitsev, Co-founder and CEO of Percona. "These survey results validate what we are hearing from our customers and our conference attendees. Companies like Percona deliver far greater value to the MySQL market, and with the release of Percona Server 5.6, we have again raised the bar."
Being based on MySQL 5.6 means that Percona Server 5.6 is fully compatible with existing MySQL installs and is truly drop-in ready which gets things back up and running very fast. Additionally when used with Percona XtraBackup, backup features become available that other MySQL variants such as Maria DB do not have. This feature uses Fast Incremental Backup, a process that utilizes a bitmap-based backup to create backups faster than MySQL Enterprise Backup.
Related Tags