John McAfee, modern day eccentric millionaire and founder of McAfee Antivirus, announced over the weekend that he has devised a plan to block the illegal--and legal--spying from the NSA once and for all. McAfee outlined his plan on Saturday while speaking at an event in San Jose, California.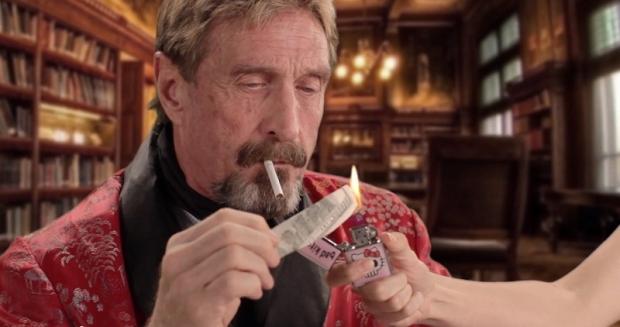 The big plan involves a device created by McAfee which he calls "D-Central." The gadget is essentially a wireless networking hub that allows smartphones, tablets, laptops, and any other Wi-Fi connected device to access what is basically a darkweb-like network that blocks mainstream intrusion from the government. The D-Central device would retail for $100 or less and McAfee says that he has been planning the device for several years now.
D-Central will provide not only a private (darkweb) connection, but will provide a public one as well and can be used to share files, chat, and research without ever unveiling your identity. McAfee said that the device has a range of about three blocks, and at the moment D-Central "is round in shape" and features "no screens". A working prototype is said to be just six months away and McAfee is actively searching for partners to help with development. Anyone looking for more information can hit up the source below to check out the official D-Central website.