Half-Life 3 not announced, Valve introduces Steam Controller instead
As expected, Half-Life 3 did not make a debut in this week's final announcement from Valve. It did, however, introduce us to the Steam Controller.
Published Fri, Sep 27 2013 12:52 PM CDT
|
Updated Tue, Nov 3 2020 12:20 PM CST
Well it has happened folks, Valve has made its third and final announcements of the week and unfortunately no mention of Half-Life 3 was made. We did, however, get a thorough rundown of the final piece of the puzzle to a unified Steam gaming experience for the living room.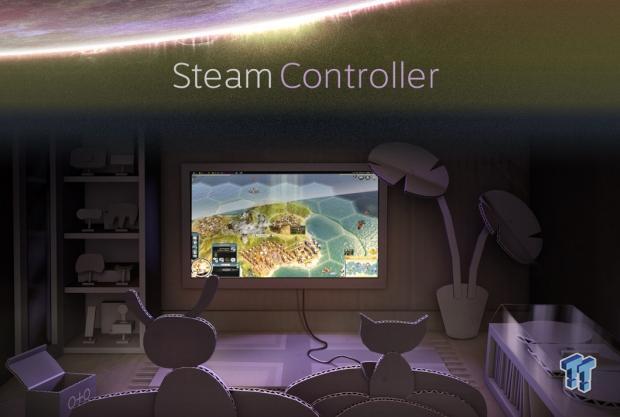 The final announcement was centered around the all new Steam Controller, a very funky looking peripheral that features not one but two touch sensitive trackpads, an LCD-based touchscreen that doubles as a button, and multiple triggers / buttons. The new Steam Controller is said to work with every game in the Steam library, even the ones that were never designed to support a game pad. Valve says that they achieved this by tricking the game into thinking the controller is actually a mouse and keyboard.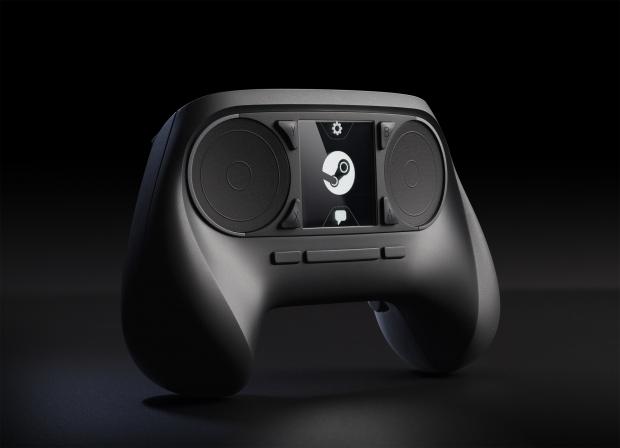 We set out with a singular goal: bring the Steam experience, in its entirety, into the living-room. We knew how to build the user interface, we knew how to build a machine, and even an operating system. But that still left input - our biggest missing link. We realized early on that our goals required a new kind of input technology - one that could bridge the gap from the desk to the living room without compromises. So we spent a year experimenting with new approaches to input and we now believe we've arrived at something worth sharing and testing with you.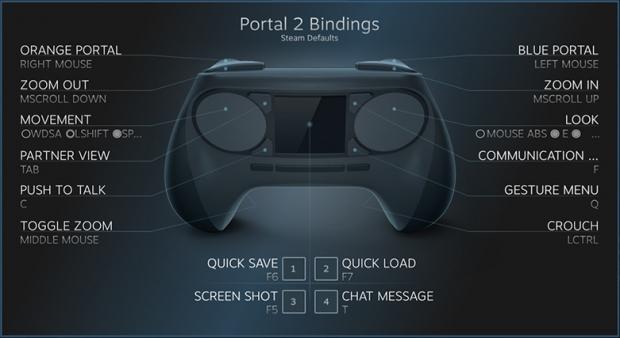 The dual trackpads are said to be very high-resolution and double as a physically clickable button, which gives the controller an even more in-depth feature set. Steam says that the trackpads are almost as sensitive as a high-end gaming mouse and this will be something traditional PC gamers appreciate. Valve has built haptic feedback into the controller as well, but has taken the technology past the traditional motor and counterweight.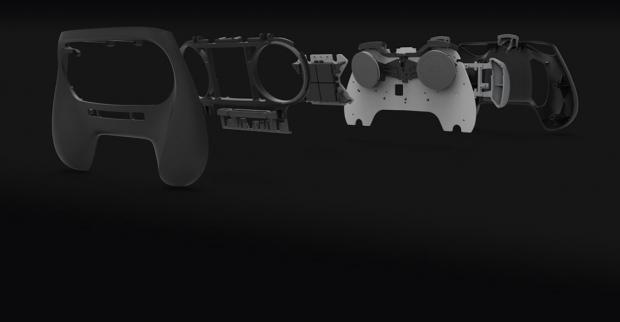 The Steam Controller is built around a new generation of super-precise haptic feedback, employing dual linear resonant actuators. These small, strong, weighted electro-magnets are attached to each of the dual trackpads. They are capable of delivering a wide range of force and vibration, allowing precise control over frequency, amplitude, and direction of movement.

A touchscreen is front and center on the Steam Controller, and Valve says that this feature allows an infinite number of discrete actions to be made available to the player without an infinite number of buttons. Like the touchpads, the touchscreen also serves as a physically clickable button, lending even more usefulness to an already amazing controller. Steam says that the controller was designed from the ground up to be hackable, and APIs and other files will be made openly available upon launch.
Related Tags