Maker modifies piano into the perfect DOOM controller
Play DOOM the easy way on this modified piano.
Published Tue, Sep 17 2013 8:02 PM CDT
|
Updated Tue, Nov 3 2020 12:20 PM CST
I remember playing the original DOOM back in fifth or sixth grade while sitting about 3 inches from the monitor with the lights off and it scaring me half to death. Back then, the game was considered cutting edge and John Carmack was considered a God, which I still kind of think he is.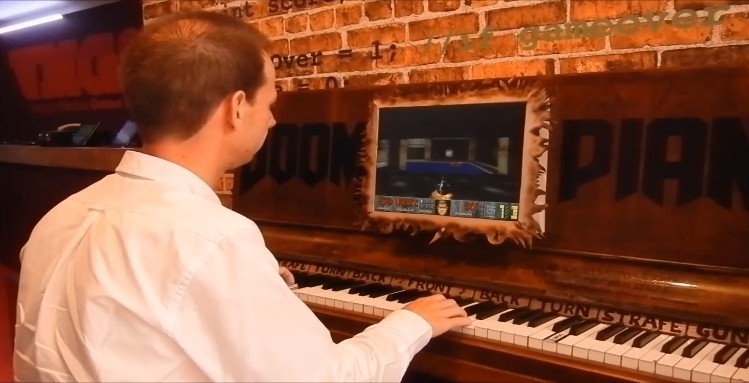 Out of the hundreds of hours I spent playing Doom, I never felt an urge to use anything other than a keyboard and mouse to play. Fortunately for our viewing pleasure, a maker named David Hayward thought that it would be fun to play through the original game using a piano as the input controls. Yes, you heard that right, he hacked a piano into the controller for Doom. If you're still having a hard time comprehending this, the video below should help you out.
Related Tags