Oculus Rift used to skydive, we're one step closer to VR Superman
Some has used Oculus Rift and a rig to lift themselves off the ground to go VR skydiving!

Published Fri, Aug 23 2013 12:31 AM CDT
|
Updated Tue, Nov 3 2020 12:21 PM CST
Someone has used Oculus VR's Rift headset in quite an amazing way, hoisting themselves on a device, slapping on Oculus Rift and then skydiving using the SkyDIEving Tech Demo, as you can see below.
It looks like some awesome fun, and you can see he actually moves his hands around his head as he's 'falling' through the 'rock.' The next time I see this, I want to see something similar, but with a $50 million budget and in the world of Superman. Give me a real-world, Oculus Rift-capable Man of Steel game and I'll pay anything you want.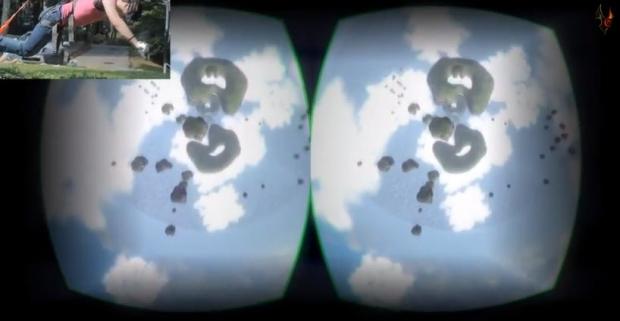 My wallet is already hitting the screen and nothing, absolutely nothing is happening.
Related Tags