Sony releases 12GB flash-based PS3 in the US, Canada and UK
Sony releases PS3 with 12GB of flash storage, confuses modern day with 2007.
Published Mon, Aug 19 2013 6:03 PM CDT
|
Updated Tue, Nov 3 2020 12:21 PM CST
Sony's 12GB flash-storage-based PlayStation 3 was originally only expected to launch in Europe and Hong Kong, but someone in Sony made a decision to release the device not only in Canada, but in the United States as well.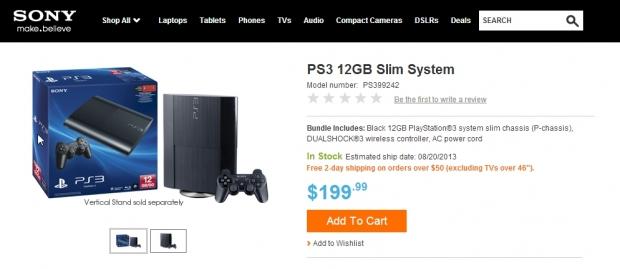 Today, Sony released the new ridiculously low storage PS3 console to the US via its PlayStation online store. The device retails for $200, which is just $70 cheaper than the normal PlayStation 3 with over 480GB more storage. While flash-based storage in a console is a good idea, the thumb drive I was given as a freebie by my insurance company contains more than 12GB of storage.
Related Tags