Today, Acer announced the release of three new ultra high-resolution monitors aimed at enhancing the quality of your computing experience. Of the three new monitors released, two of them are being dubbed as highly ergonomic, while the third is a Windows 8-compatible touchscreen. All three models feature IPS panel displays that offer 178 degrees of uninhibited viewing as well as 100,000,000 to 1 contrast ratio.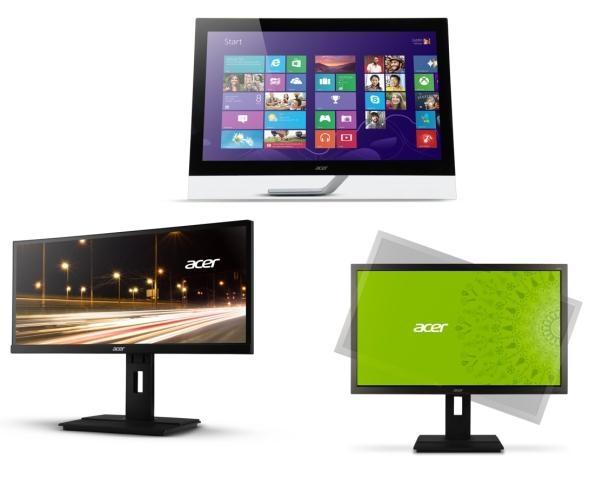 Up first is the 27-inch Acer T272HUL that boasts an impressive 2560x1440 pixel resolution, which is officially being given the term "extreme definition." This monitor is able to display 1.07 billion colors across its 10-point touchscreen. Featuring a silver asymmetrical stand and a clear plastic edge that extends always down to the desktop surface, this sleek, ultramodern monitor is the perfect choice for Windows 8 users looking for that ultra high definition experience.
Up next, we have the two more normal looking monitors, the B276HUL and the B296CL. The smaller 27-inch model features a 2560x1440 pixel resolution, while the much larger 29-inch screen features a smaller resolution of 2560x1080 pixels. Both models are capable of displaying 16.7 million colors and feature a base that allows the screen to rotate into portrait orientation. Both monitors feature DVI-D, Display Port, and two HDMI ports. Additionally, a four port USB 3.0 hub is present.
Both of the latter models retail for $599, while the 27-inch touchscreen will set you back about $1000. No information has been released yet on availability, but I think I may be in line for three of the 29 inch models when they hit store shelves.