If you've ever stared at your multiple graphics cards set up and thought to yourself "man that SLI bridge sure is ugly," then a fresh announcement from EVGA is sure to put a smile on your face. Earlier today, EVGA announced what amounts to a cosmetic upgrade for enthusiasts who run multiple NVIDIA graphics cards.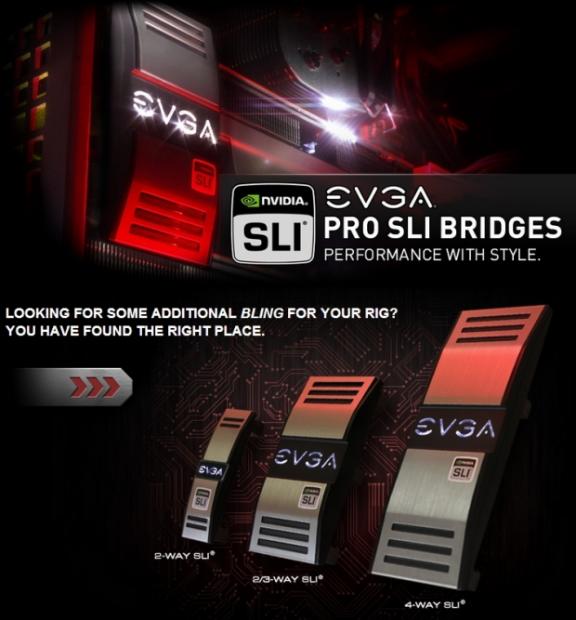 The EVGA Pro SLI Bridge is an aesthetically pleasing replacement for the typical ribbon cable-based SLI bridge that comes with all NVIDIA SLI compatible graphics cards. While it offers nothing in terms of better performance, it should really clean up the look of multiple GPU setups and give enthusiasts just a little more bragging rights about the bling in their case.

The bridge appears to be made out of plastic and features brushed aluminum panels on top with the EVGA logo front and center. Things are accented by backlighting that is provided by small LEDS shining through EVGA logos on each panel. This backlighting will only work when the bridges are used on NVIDIA GeForce GTX 700-series or later graphics cards, including the GeForce GTX Titan. EVGA says that the bridges are compatible with all brands of NVIDIA graphics cards and will be available in the coming weeks.