Today, Microsoft released an unboxing video of its upcoming next-gen gaming console, the Xbox One. While we have seen many images of the new console, most of them are from the unveiling ceremony or E3, and today is the first time we\'re getting a look at what the final design will be.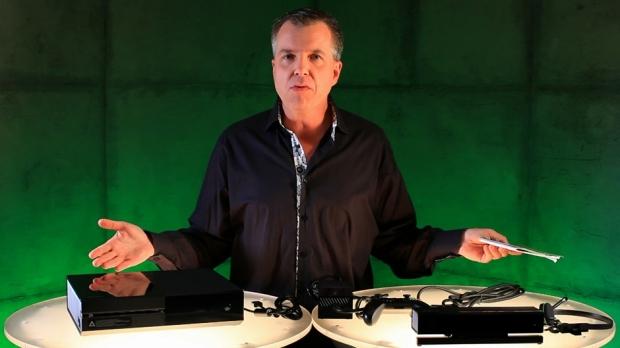 The unboxing features what is being called the Xbox One Day One edition. It will feature a Kinect, Day One branded controller, and the Xbox One console itself. Additionally, the company will include what appears to be a wired mono driver headset that will also come with standard editions of the console.
So what\'s changed since we last saw the Xbox One? The final design features a separate power supply brick, an included HDMI cable, and what the company is calling a \"Liquid Black\" finish. The controller now features a built-in battery compartment that is able to accommodate alkaline or rechargeable AA batteries. Charging can be completed via a built-in microUSB port, which will shut down the wireless radio when plugged in and allow you to continue playing your game through the wired connection.
The console features built-in Wi-Fi and supports 802.11 b/g/n on both the 2.4GHz and 5GHz frequencies. Microsoft says that the Xbox One will hit store shelves sometime in November and will retail for an MSRP of $499.