Return to Rapture in the next BioShock Infinite DLC
Upcoming BioShock DLC will take players back to Rapture, and will feature two storylines from Booker and Elizibeth via two seperate DLC packs.
Published Tue, Jul 30 2013 1:03 PM CDT
|
Updated Tue, Nov 3 2020 12:21 PM CST
Gamers who miss navigating their way through Rapture in BioShock Infinite will soon see a return to their favorite underwater utopian city. In the upcoming BioShock Infinite DLC, gamers will once again return to Rapture with the storyline set on New Year's Eve, 1958. This time frame takes place just before the bombing that lead to the events of the first BioShock game.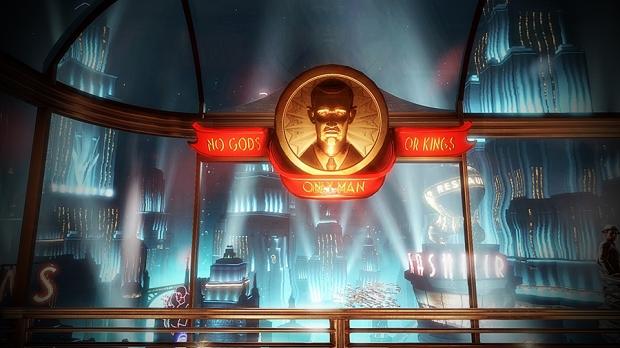 Both Booker and Elizabeth take on the roles of a private investigator and a femme fatale, with Elizabeth apparently tricking Booker into thinking that she has a way for him to leave Rapture. The DLC, titled Buried at Sea, will be split into two parts with the Booker storyline being released first at some point this fall, while Elizabeth's story will be told next year when part two is released.
Irrational Games, the developer of BioShock Infinite, says that Buried at Sea's gameplay has been adjusted to give gamers "an original BioShock combat experience that merges the best parts of BioShock and BioShock Infinite. A combination that will involve new weapons, new Plasmids and Vigors, Tears, Sky-Lines, and Big Daddies."
Related Tags